If you have contacted our support team regarding an issue with CounterPath's Bria Enterprise application we may require some logs from your application that you will need to generate.
Step 1 – Open the Bria Stretto application and replicate the fault.
Step 2 – Once the fault has been replicated click on > Help > Troubleshooting (As shown below)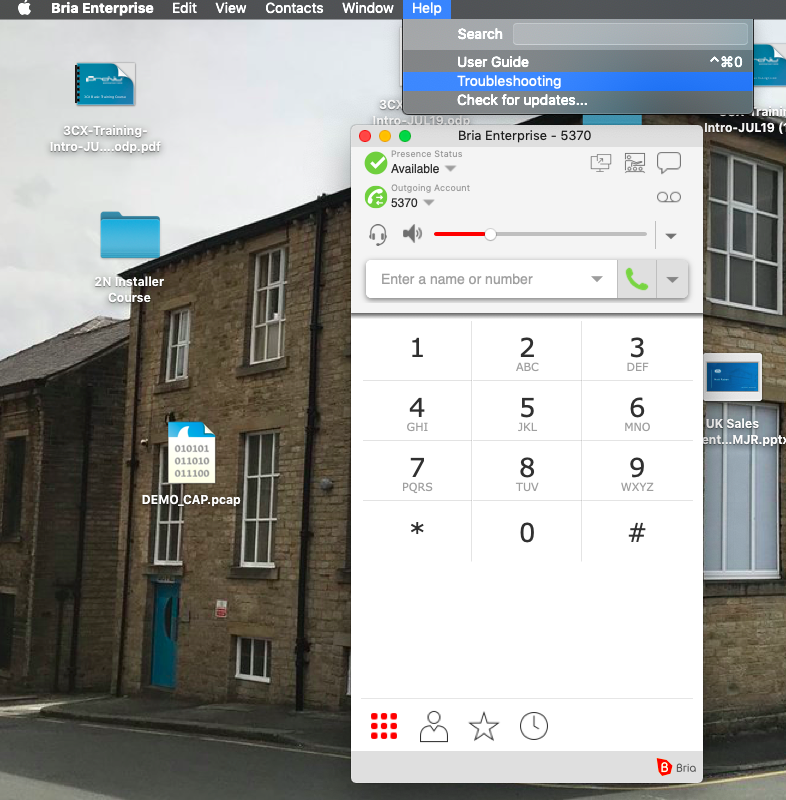 Step 3 – The following window should open, from here click on the Support tab > Change the Log Level to Verbose > then press Send Log Report (As shown below)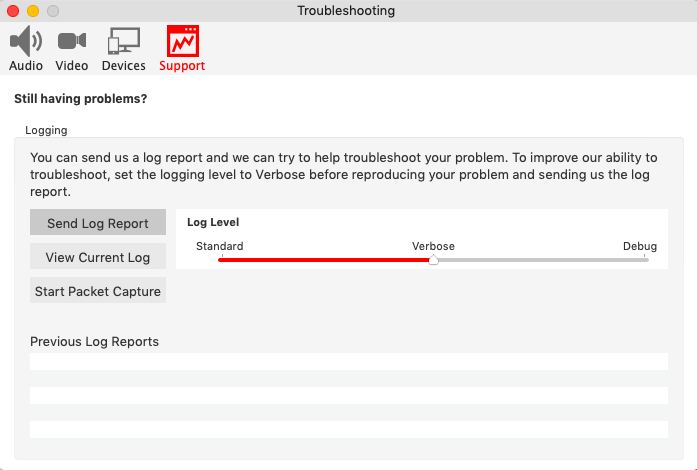 Once you have clicked on Send Log Report the following window should pop up:

Step 4 – Click Send Log, this will generate a log reference (As shown below)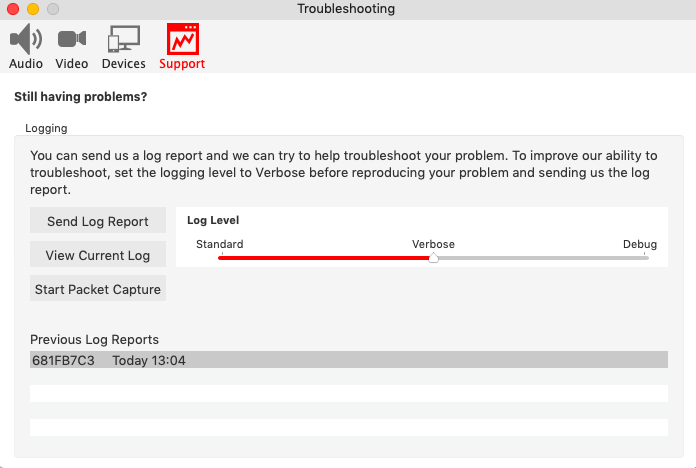 Please send this log reference over to us with the user account that this log belongs to so we can find it on the CounterPath Portal.
Please note: You need to contact us once the log has been generated as they don't stay on the portal for long.
If you have any issues with any of the above please contact support@provu.co.uk or call 01484840048 option 2 for support.