Find out what IP address your Cisco device is using. This can be done through your DHCP table or located on the phone in Settings – Status – Network status – IPv4 status.
Log in the web Interface and click on the tabs in the top right that says "user login" and "basic" and change them to "Admin login" and "Advanced" Should look something like this when you have clicked both of the tabs.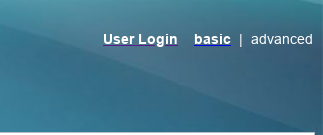 Go to the "Voice" tab and then click "Provisioning" Scroll down till you see the Firmware Upgrade Section and copy and paste cisco .load url in "upgrade rule"
Note: you can download the Firmware file here http://cisco.provu.co.uk/fw/
Note: If you firmware version is not there please email support@provu.co.uk or go to cisco website for the file. https://software.cisco.com/download/home/286037605
Note: If you bought the Cisco from ProVu please make sure you download the firmware for multi-platforms.