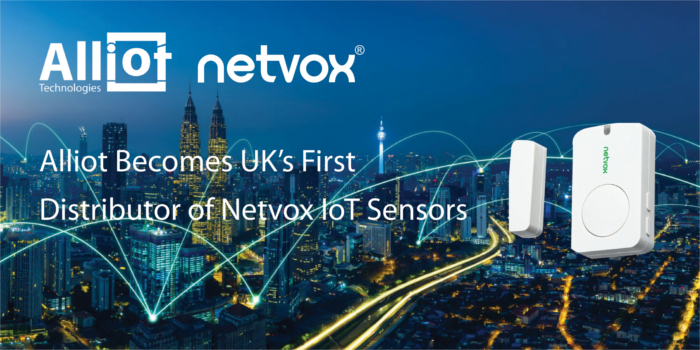 You may recall last year we launched our sister company, Alliot. Good news! Alliot is now up and running and we have today announced our new exclusive distribution agreement with Netvox.
Netvox has developed an outstanding reputation for their expertise in the design and manufacturing of LoRaWAN IoT sensors – Alliot is delighted to become their exclusive UK distributor with stock now available for next day delivery!
Connect with Alliot!
Interested in finding out more about our latest venture? Why not join Alliot's mailing list to receive information about the latest products and our IoT journey. To speak to a member of the Alliot team, please call 01484 599544 or email contact@alliot.co.uk.