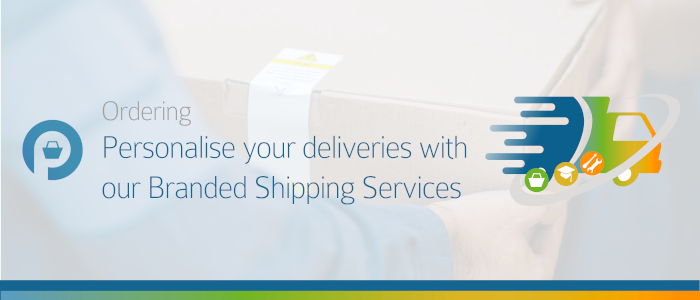 Have you considered adding a personal touch to your customers' orders? We can help you add a personal touch to any order, just choose the service you need and let us take care of the rest. We'll dropship your orders directly to your customers for you, leaving you more time to focus on the important things.
Branded Despatch Notes
We can ship items direct to your customers with your own branded despatch notes, this service is FREE, quick and simple to set up. Simply supply us with your logo, artwork, and any wording you would like to include and we can take care of the rest.
Marketing Inserts
Got a promotion or message you'd like to share with your customers? Add a personal touch to your order fulfilments and include a copy of your latest marketing flyers, stickers, or gifts in any of your parcels. Get in touch to discuss your ideas.
Device Printing
Go the extra step and add your own or customers' logo to your ordered devices. We can arrange for items such as phones and routers to be printed with your logo, helping to strengthen your brand. Get in touch to find out more.
Branded Packaging
Bring some colour to your shipments with branded packaging. We can assist you with adding your custom logo, artwork, and design to your packaging with custom boxes, packing tape, and unit packaging sleeves. Speak to one of our team to find out more.
SIM Fulfilment Services
Reduce the stress and hassle of stock holding, admin, and fulfilment with our SIM fulfilment service. Personalise your SIM cards with your brand and we can take care of the rest.
---
Our Services Don't Stop There…
Our Extensive Services
We also offer a range of services designed to simplify your installation process and ongoing management of your devices. Explore what our services can offer you and how we can add more value to your orders.
We're here to help you and make your processes as easy as possible. If there is a service that you would like to use or if you have something else in mind we could help with, please let us know.