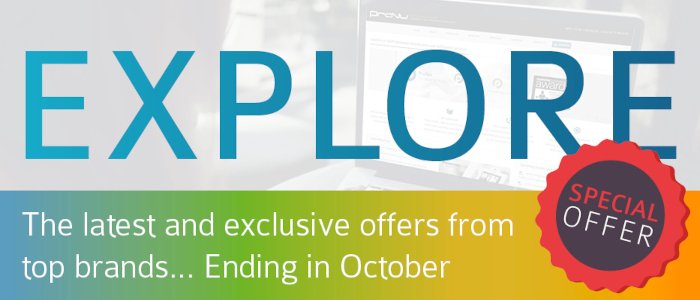 Time's running out! Wave goodbye to our current promotions on October 31st, so it's your last chance to grab some awesome deals. We've got exclusive offers from the likes of Yealink, Gigaset, and Fanvil, and they're all up for grabs right now. Don't drag your feet; snag these fantastic deals before they are gone!
---

Yealink's SIP Promotion
Don't miss out on Yealink's unmissable SIP promotion, offering you the chance to unlock remarkable savings of up to 15%* on an extensive range of cutting-edge Yealink SIP devices. Act now and seize this opportunity to elevate your customers' communication experience.
Update* – Ends 31st December 2023
---

Gigaset bundle of joy
Elevate your connectivity game with the ultimate combination of an N670 IP base station and 2 R650H handsets, all at an unbeatable price of only £159.00. Don't miss out on this fantastic deal.
---

Gigaset's Oktoberfest promo
Prost! Raise your glasses (and handsets) to the Gigaset Oktoberfest Handset Promotion!
When you buy 10 handsets of the same model, you'll get the 11th one absolutely FREE. That's right – it's a classic "buy 10, get 1 free" deal, and it's available for the R700H Pro, S700H Pro, and SL800H Pro handsets.
Update* – Ends 30th November 2023
---

Fanvil's Big Promo
We're giving you the opportunity to receive a free Fanvil device! Ideal for any projects you may be working on, this amazing offer enables you to secure a free device for every 9 handsets you purchase. Enjoy cutting-edge devices and unbeatable value across the X3U, X4U, X6U, X7C, and V65 models.
---
Fanvil's Early Bird Promo
The offer that keeps on giving! The Fanvil early bird W611W Handset promotion has been extended. Benefit from a 32% discount off RRP on all W611W handsets, making them just £86 per device. The best news? There's no limitations, each and every W611W handset purchased will have the discount applied! Place your order today and experience the very latest WiFi handset!
Update* – Ends 31st December 2023
---
For more information or to take advantage of these money-saving offers please get in touch. Call 01484 840048 or email contact@provu.co.uk to speak with a member of our team.