If you have recently adopted a Technicolor router on to Prosys then you will need to follow the below steps to get your router up and running on our provisioning server.
If you are adopting a DGA0122 then you will need to download this specific firmware version here.
Step 1:
Login to the web interface of your Technicolor router using the Engineer details below:
Username = engineer
Password = (Access key found on the back of the router)
If router model isn't a DGA0122 then skip the next 2 steps and go to Step 4.
Step 2:
Once logged in go to System Info > Configuration tab > Local Upgrade > Choose File > Upgrade as shown below:

Step 3:
Once the upgrade has been completed you will need to factory reset the router by logging back in as engineer and going to > System Info > Configuration tab > and click Reset.

Step 4:
Time to put our provisioning URL into the router.
Once logged in as engineer go to CWMP, this will take you to the TR069 page.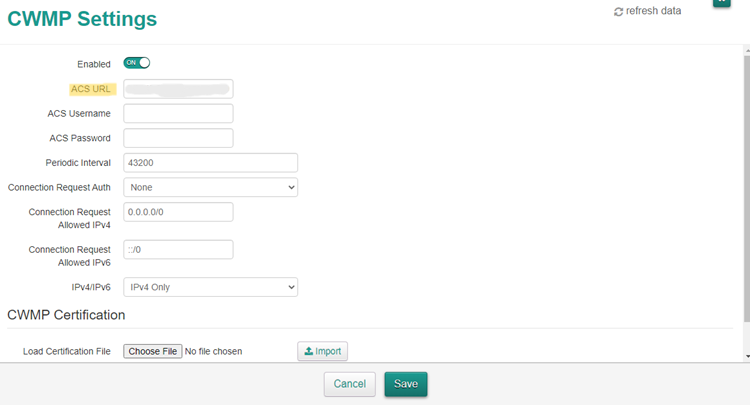 In the ACS URL field enter your provisioning server URL and then click save and your done.
If you have any issues please either email support@provu.co.uk or call 01484840048 option 2 for support.