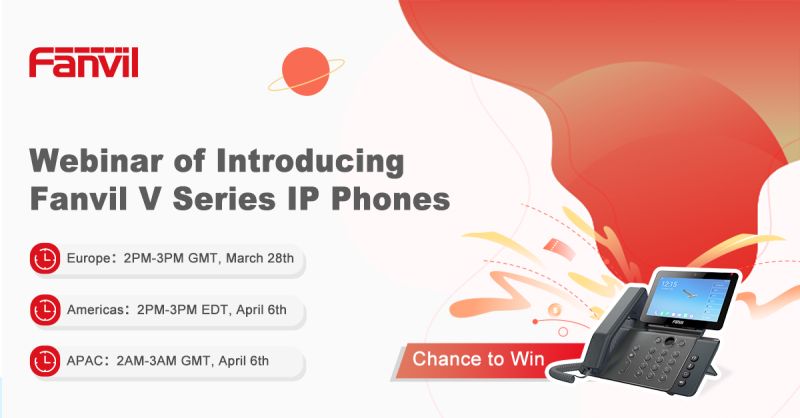 Get ahead and learn all about the brand new devices to join the Fanvil range. Register today to reserve your free space on this exciting webinar scheduled to take place at 2pm on Monday 28th March!
Throughout the webinar Fanvil's experts will provide you with a detailed introduction to the new products and cover everything you need to know to add them to your portfolio.
What's more, attendees will be entered into a prize draw to win one the latest deskphones.