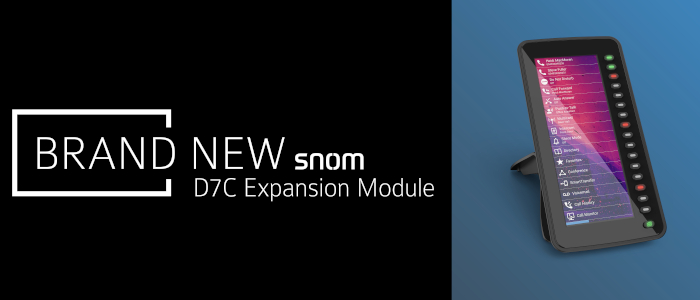 Expand your Snom deskphones features with the brand new Snom D7C expansion module. With a high resolution colour display and updated user interface, the D7C connects to a variety of Snom deskphones including; D717, D735, D765 and D785. With a simple USB connection, the D7C expands on the functionality of these devices with an additional large screen display providing 16 physical & 48 virtual programmable LED function keys. What's more, the D7C can be easily configured via the connected deskphone or from a web interface.
Ideal for the busy office that needs to benefit from quicker and direct communication with auto dial and forwarding of calls at the touch of a button!
48 (16 physical) programmable keys
High-resolution colour display (6.8″)
Daisy chain up to 3 modules for 48 physical keys (144 Virtual)
Get in touch with our expert sales teams on 01484 840048 or email contact@provu.co.uk to order yours today!