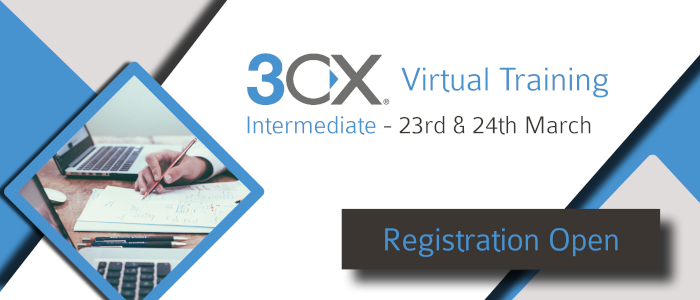 Completed your 3CX basic training and wondering if it's worth completing the intermediate course & certification? The answer is of course yes, here are a few reasons why you should consider the next step in your 3CX partner status.
1.
Preferential pricing
Access cheaper pricing on 3CX products as you complete your 3CX certifications and move up on the partner program*. With pricing becoming more and more favourable as you reach silver, gold and platinum levels.
2.
Increase Sales
With a higher level of understanding on 3CX products, you and your team will be able to upsell 3CX's software with more confidence knowing it is the best product for the job.
3.
Accelerate your Partner Status
Accredited 3CX partners can easily progress through the partner program tiers. The intermediate course is one key token to accelerating your status, enabling you to access Silver, Gold, Platinum and even the Titanium partner level (status dependent on annual sales). The 3CX partner program gives you not only the status that comes with being partnered with 3CX but also preferential pricing, website listing, and leads.
4.
Improve Your Customer Experience
With a greater understanding of 3CX gaining the intermediate certification will enable you to understand how to resolve technical issues and provide a better level of support to your customer base.
Sign up to be a ProVu 3CX Partner
3CX Intermediate Training
Covering some of the more advance, complex configuration options within 3CX, this course is ideal for those who have already completed the basic certification.
*Attendees are required to sit the relevant exam in order to become a certified partner, these can be accessed via the 3CX portal. To become an intermediate partner you will first need to complete the basic training course.
**The 3CX Partner Program is based on sales figures and certification levels, to find out more about the tiering system visit: https://www.3cx.com/partners/channel-partner-program/