Konftel 300W is now discontinued and has been replaced by the Konftel 300Wx
Buy a Konftel 300W DECT conferencing phone and get 75% off the Gigaset N300IP DECT Base.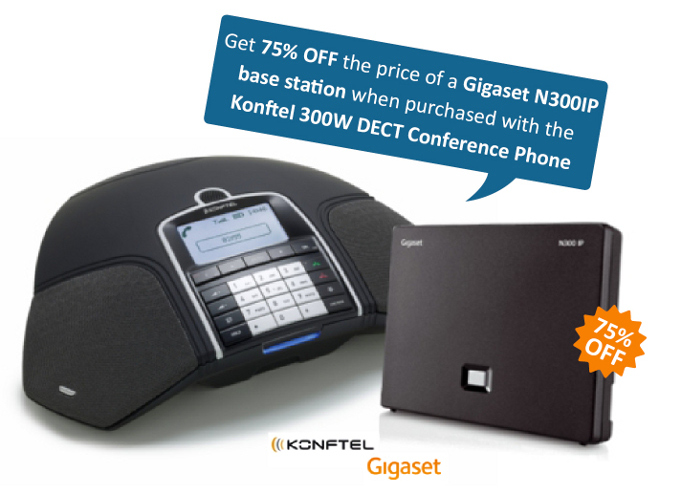 The Konftel 300W is the DECT (wireless) model from the Konftel 300 family of conferencing phones. By registering the 300W with a Gigaset N300IP DECT base this bundle creates an extremely competitive, flexible and portable IP conferencing solution.
This package is ideal for every day office use and particularly where you may need to make ad-hoc conference calls and have the flexibility to conference from different rooms etc.
To find out more information about this solution, pricing and to purchase this bundle, contact our team on 01484 840048 or send us an e-mail to contact@provu.co.uk
Please note: We are a trade only distributor, this offer is only available to trade sellers only. To become a reseller – fill in our online form.