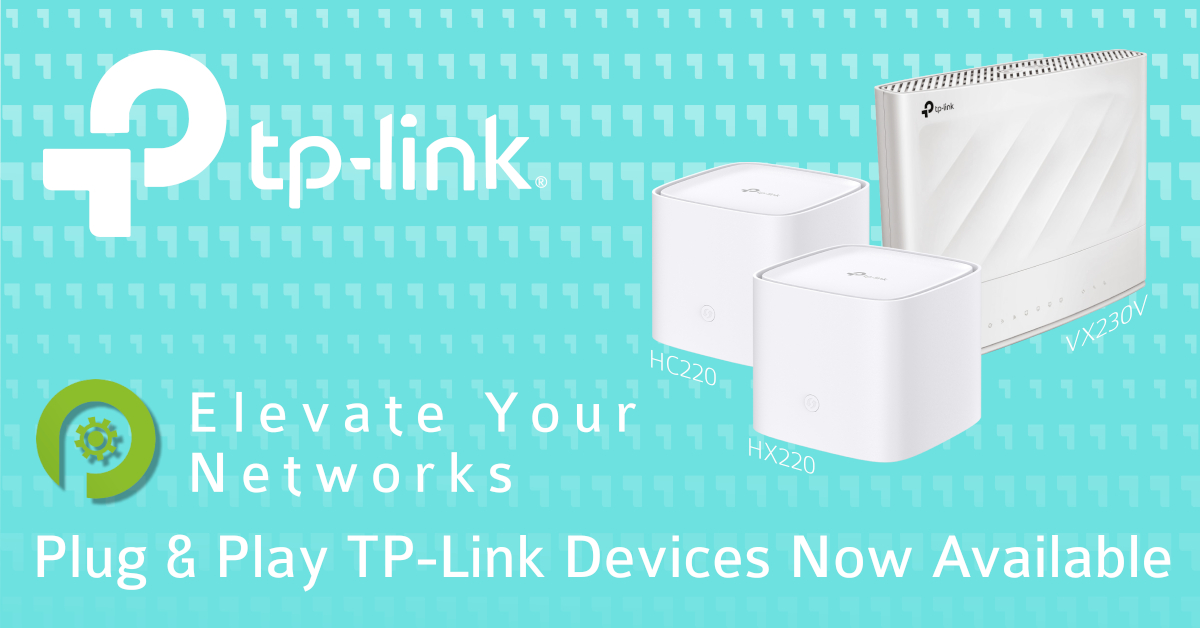 Elevate your networks with our NEW TP-Link devices and provisioning service! Discover how we can enhance your offering with our latest updates.
Meet the Devices…
| | |
| --- | --- |
| HC220 Access Point | HX220 Access Point |
| | |
Guarantee WiFi everywhere with the TP-Link HC220 and HX220 mesh WiFi extender access points. Simply pair with a compatible router to combat any potential WiFi blackspots.
VR120v-V2 + HC220
VX230v + HX220
With an in-built switch, these neat devices can also be a great solution to minimise unnecessary cabling for home workers. Simply connect computers or IP desk phones to the AP and say goodbye to the cable running up the stairs!
---
TP-Link VR120v-V2
A WiFi 5 compatible router, packed with powerful features suited to most ISP's requirements. Compatible with ADSL/VDSL/SoGEA and FTTP connections, it has 1 FXS port, ideal for connecting an analogue handset.
---
TP-Link VX230v

A WiFi 6 compatible router, ideal for those looking for a device capable for handling faster WiFi speeds. It's a great option for users who may be utilising streaming services. With support for FTTP, FTTC and SoGEA lines, this device also features 1 FXS port for the connection of an analogue handset.
---
Openreach-MCT Approved
| | |
| --- | --- |
| | And it gets better! These routers are Openreach-MCT approved giving you peace of mind that they meet the specific standards and comply with Openreach's requirements. |
---
Plug & Play Devices Now Available!
Our team have been hard at work developing our servers to support TP-Link provisioning. We're excited to share this service is now available on both the VR120v-V2 and VX230v routers. Simplify your deployments. For just £6.00 per device, we can provision your devices to work out-of-the-box. Whether you're looking to configure a VDSL or FTTP connection, we can help.

Contact us today to set up your provisioning template so it's ready to apply to your selected orders going forward.
Let us simplify your deployments today. Call us on 01484 840048 or email contact@provu.co.uk to speak with one of our experts about your networking requirements.