Get FREE provisioning on your first router purchase with ProVu and receive 1 year FREE router management.
Have you used Draytek routers before? No? Well great news, new Draytek customers can benefit from FREE provisioning on your first router purchase with ProVu. Available on any of the 2620Ln, 2762, 2832 and 2862 series, you can now experience the truly seamless experience that comes with our TR-069 router provisioning. Simply set up your customised provisioning template with your preferred settings and receive your router direct to site ready to plug & play! What's more, new customers are also eligible to receive 1 Year FREE router management, giving you the ability to remotely edit router settings and firmware.
| | | | | | |
| --- | --- | --- | --- | --- | --- |
| Feature-Rich | Secure | Durable | Flexible | ISP Approved | Award-Winning |
Vigor 2620Ln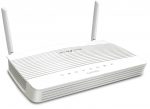 A low cost router/firewall, the DrayTek 2620Ln makes use of its multi-WAN connections to offer users a highly adaptable router with non-stop connectivity.
Vigor 2762 Series
Packed with professional features, the DrayTek Vigor 2762 series supports VDSL2, ADSL, 3G/4G and Ethernet-based Broadband connections and all BT Openreach approved. It's a flexible solution for any small office and home business/office environment.
Vigor 2832 Series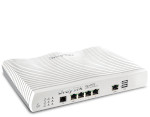 Ideal for small VoIP deployments, the DrayTek Vigor 2832 series is an entry-level router featuring a 200Mb/s firewall. Designed to work with all variants of ADSL, the Vigor 2832 series offers you a secure, compact solution.
Vigor 2862 Series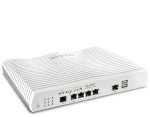 As DrayTek's flagship router/firewall, the Vigor 2862 supports both ADSL & VDSL. Packed with professional features to increase security, flexibility and functionality, the 2862 is the ideal router for a whole host of applications.