This is a step-by-step guide of how to successfully connect a Plantronics CS540 to a Yealink SIP phone (Compatible with T26P, T28P, T38G).
You should have:
– Plantronics CS540 Headset
– Yealink Handset with EHS capabilities
– Yealink EHS36 adapter.
(For a full list of headset and phone compatibility please view our headset compatibility chart)
The image below shows the contents of each box that will be required for this setup. They have been labelled for ease of idenitification and grouped according to which box you will find them in -see the key below.
Green – Yealink T38G Box
Yellow – Yealink EHS36 Box
Red – Plantronics CS540 Box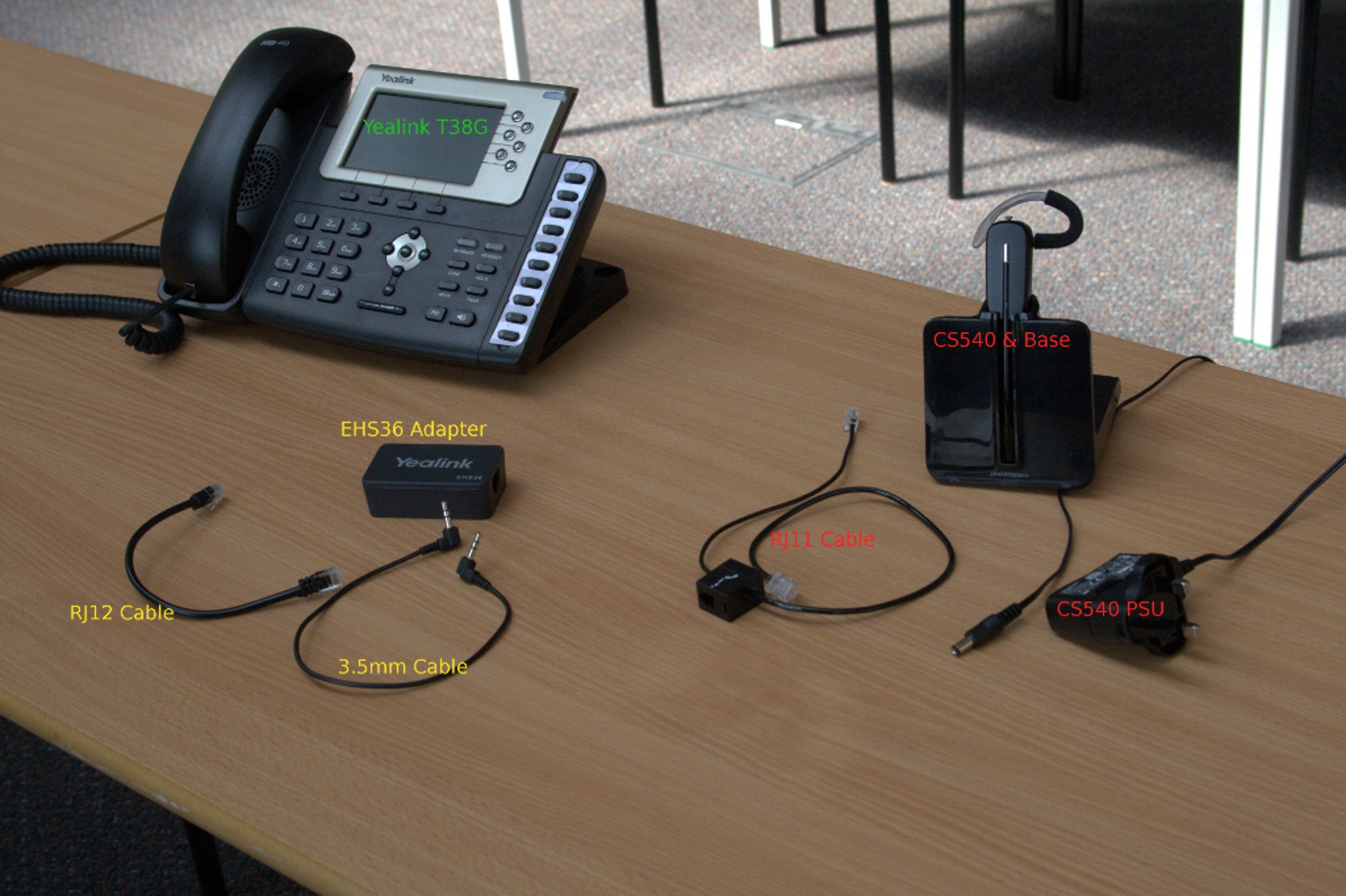 Step 1:
Once you have the correct parts ready, the next step is to connect the 3.5mm cable from the Plantronics base unit, to the EHS36 box. You can't really go wrong here as they will only fit into one slot on each unit, but the picture below highlights where to connect them.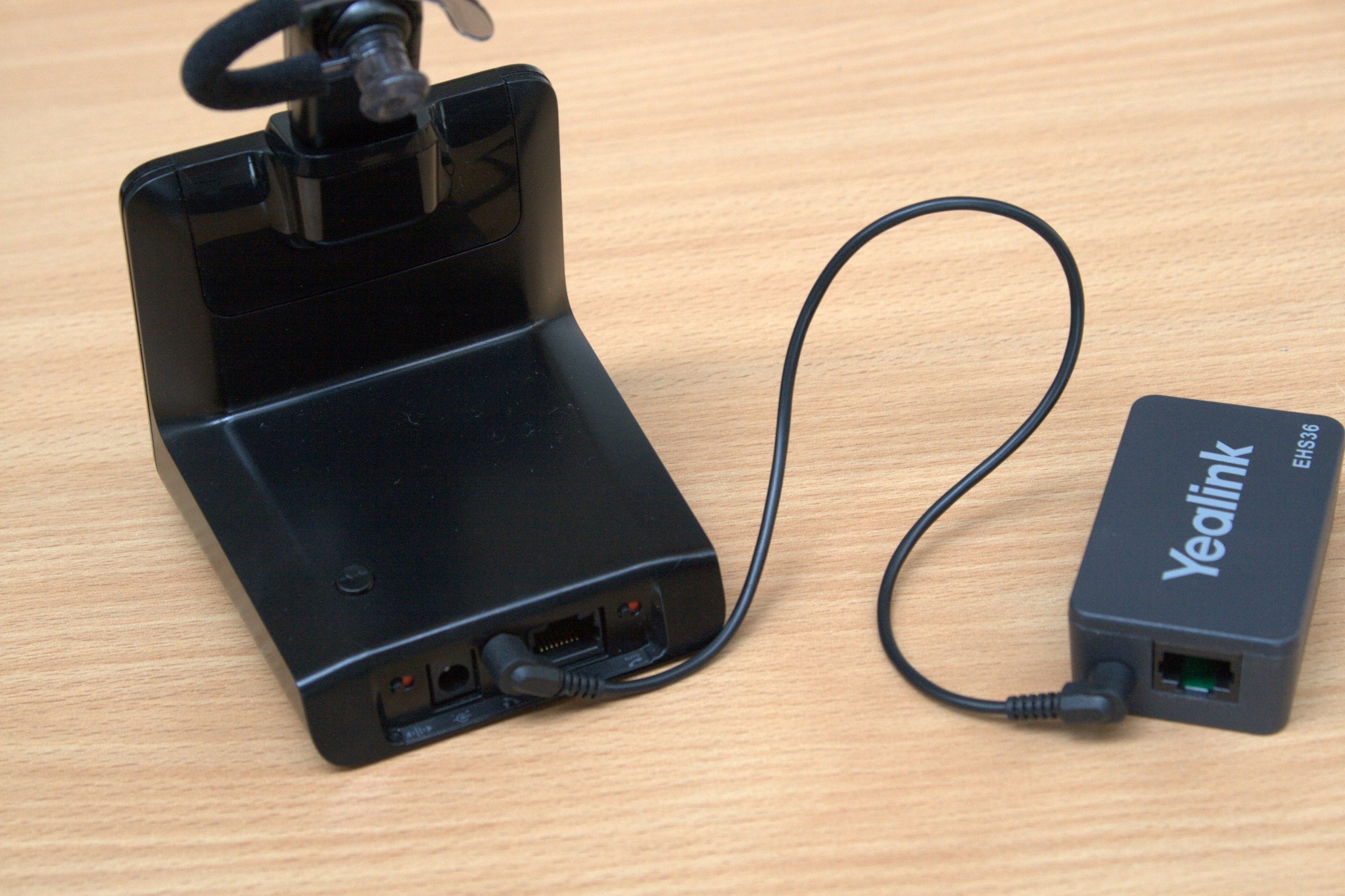 Step 2:
Connect the RJ12 cable from the EHS36 box to the EXT port on the back of the T38G. This port should be clearly labelled on the phone. See the picture below for illustration.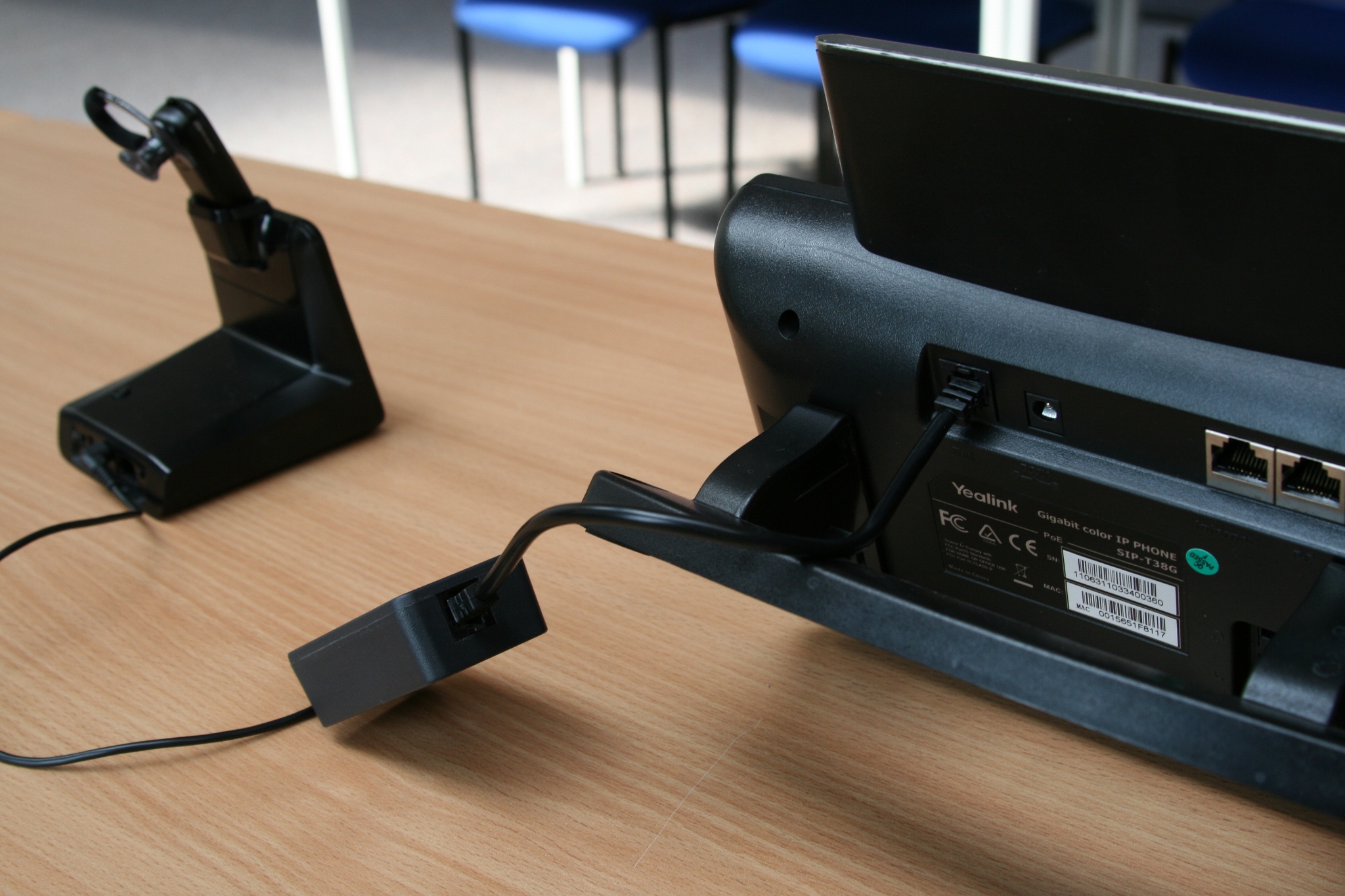 Step 3:
Connect the Plantronics RJ11 cable from the base unit to the Headset port on the back of the T38G. This port is labelled with a small headset icon, it is located next to the Receiver port, please make sure these are put into the correct slots. Again, the picture below shows how they should be connected.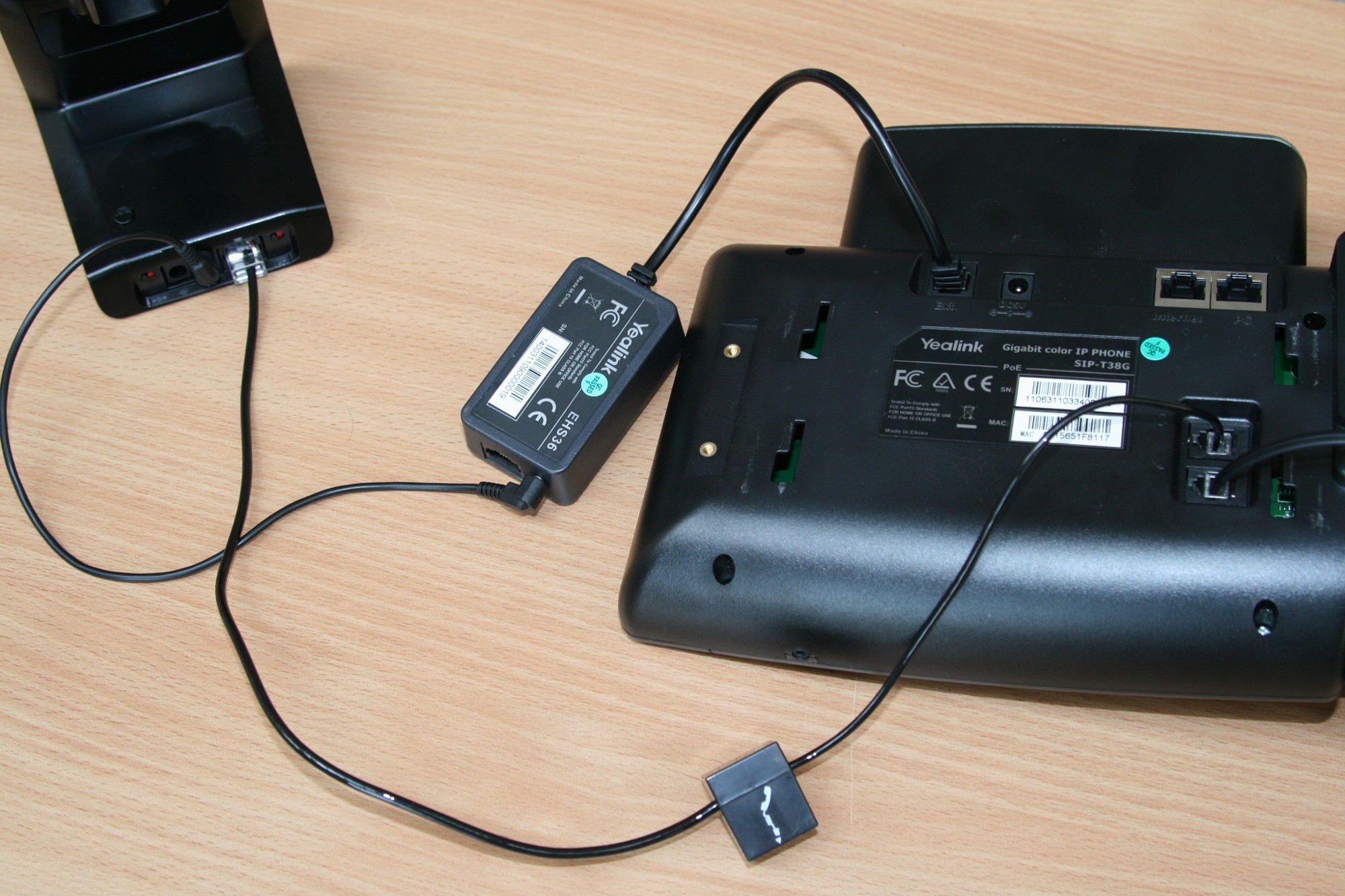 That's it! Power up the phone and the Plantronics base if you have not done so already. If this is a new purchase please allow a short time for the headset to charge before use. To charge simply place it onto the base in the very obvious slot.
If you have any problems after following this guide, please email support@provu.co.uk with details of your issue and a member of the technical team will be happy to advise.