Step 1:
Download and install Yealink USB Connect (version: 0.34.13.0 or higher) on your PC and then plug in the BT51 dongle.
Step 2:
Hold press the power key on BH72 about 5s to enter the pairing mode. The power light will flash red and green.
Step 3:
Click the Pair management of BT51 in Yealink USB Connect, click Refresh in the list of Pairable devices List, select the Bluetooth name of the headset and click Start pairing.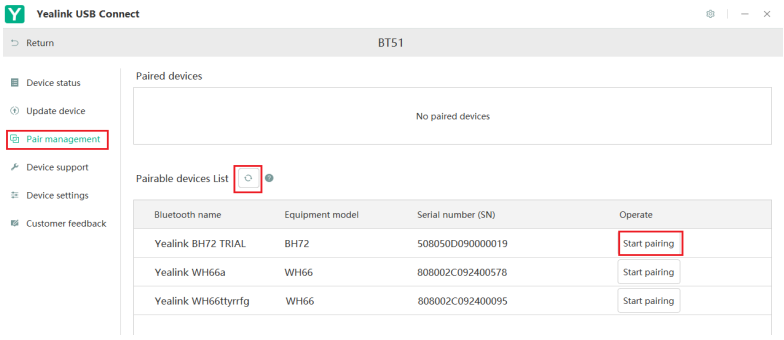 If it is paired successfully, it will be shown in Paired devices list.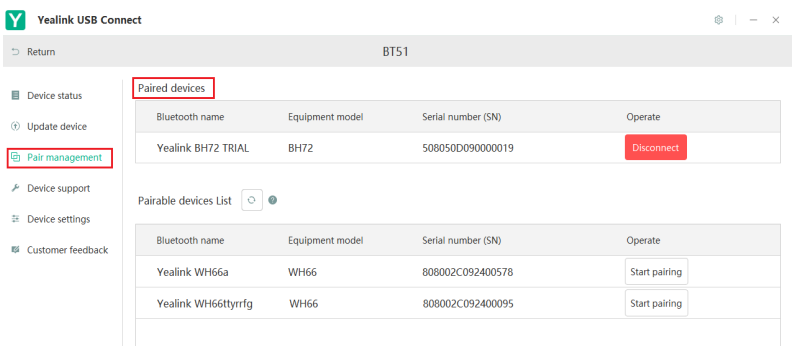 Note:
You need to take out the BT51 and BH72 headset to pair one by one, then put the BH72 and BT51 back to the original box accordingly after being paired.