We've added a new feature to ProSys! Thanks to our latest developments, we are now able to offer a router provisioning service on our new TR-069 provisioning platform, enabling you to ship routers directly to your customers' site ready to work out-of-the-box.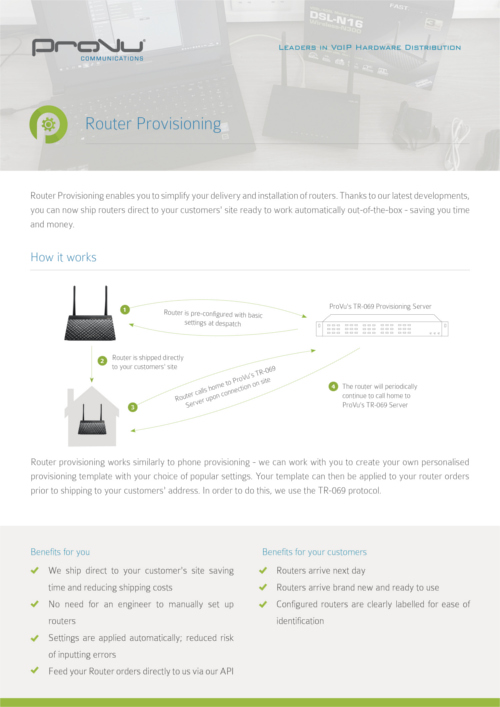 Enjoy your first provisioning on us!
Our new service is so good, we'd like you to try it for free*! From now until the end of September 2017 we're offering free provisioning when you purchase any of our routers. We'll work with you to create your individual provisioning template free of charge – meaning you'll be up and running for all of your future orders. To get started call us on 01484 840048 or email contact@provu.co.uk.
*Please note: Free provisioning is only available between selected dates and is limited to 1 per company. To qualify, your company must not have used router provisioning before. Router and delivery are chargeable.