ProVu Webinar: Castel Introduction
April 13th @ 15:00 GMT + 1
Back in August 2015, we expanded our portfolio of door entry products and launched Castel's range of professional IP intercom systems.
We are inviting you to join us on Wednesday 13th April at 3:00 pm GMT + 1 (London) for our free Castel Introduction Webinar. Throughout the session, you will learn about Castel's professional intercoms and what sets them apart from the competition.
Featuring ProVu's Sales Account Manager and Intercom Specialist, Gavin Sykes and Castel's Sales Director, C. Stuart Hibberd, the webinar will cover the following topics: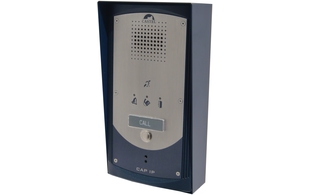 Introduction to the range of Castel Intercoms
What sets Castel apart from the competition
Success stories / Application scenarios
Integration with SIP
Summary
Questions
We expect the session to last approximately 30 minutes, please register below to join the webinar.