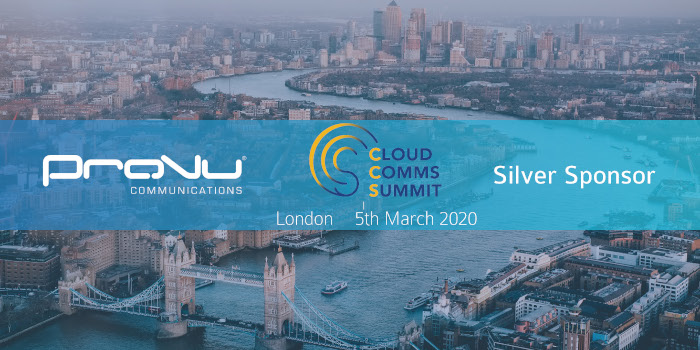 We're excited to be silver sponsors at this year's Cloud Comms Summit! Taking place at the Queen Elizabeth II Conference Centre, London on Thursday 5th March, the Cloud Comms Summit is one of Europe's biggest Service Provider events.
With over 350 delegates expected to attend visitors can expect an insightful day of networking and learning amongst thought-leaders, experts and peers alike. With a number of key themes, this year's event sets out to provide key insights into:
Competition reimagined – where to partner or compete?
Future of customer engagement
The changing workplace
The role of the Service Provider in the new world
Future of technology
Cloud Networking
Throughout the day there'll be a brand new series of 10-minute Tech Talks, along with a series of panel sessions and presentations to get involved in. As part of this, our MD, Darren Garland will be joining the 'Reimagined Supply Chain' Panel where he'll be sharing his ideas on what the supply chain looks like today and how partnering with the correct suppliers can add value to your business.
We're looking forward to meeting with delegates and fellow exhibitors at the event. To arrange a meeting please email contact@provu.co.uk.