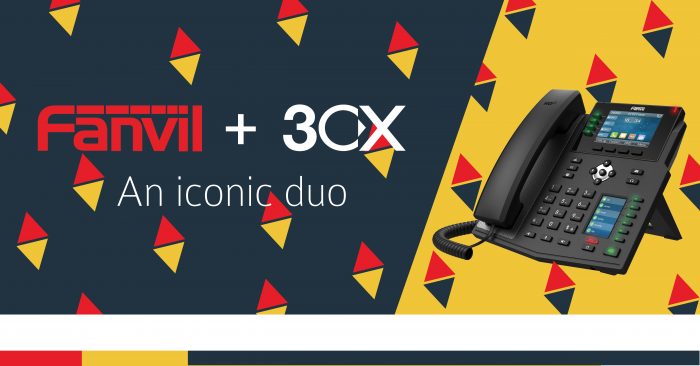 An iconic duo…
Reliable, user friendly and competitively priced, Fanvil and 3CX go hand in hand giving resellers a complete Unified Communications solution out of the box. Resellers can now compete on price with low cost hardware, while still offering customers a high quality communication solution. Guaranteeing advanced integration and full interoperability between 3CX systems, all Fanvil IP phones feature full colour screens, PoE and gigabit connection.
Both Fanvil and 3CX vigorously test firmware on the latest version of 3CX systems to ensure full interoperability and automatically configure with 3CX phone systems.
Remote working with 3CX
Contingency planning in the workplace couldn't be more important in the current climate. While offering interoperability with a broad range of hardware, 3CX also provides access to a variety of remote working tools helping to ensure day-to-day operations can continue as normal. With 3CX, users can use their office extension on their mobile, join WebMeetings and utilise the chat function to maintain contact regardless of their physical location.
Contact one of our Fanvil experts today to see how a 3CX and Fanvil solution can add value to your customers.