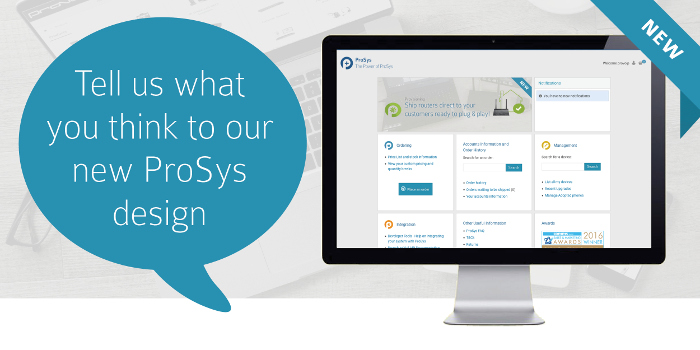 We've been busy working on a new refreshed design for ProSys which we hope you will like. We invite you to try out the Beta version of our new-look site today!
Your username and password will be the same as your usual login details, the site is fully functional – any orders you place or provisioning changes you make will feed through to our systems.
What's New?
Refreshed design
New look homepage
FAQ sections to answer your questions about ProSys
In basket notification at the top of each page for quick access to your shopping basket
More user friendly labels
Tab layout for device management pages for easier navigation
If you do not have a login or have forgotten your password you are able to request a new one here. We encourage you to let us know what you think and would be very grateful for any comments, problems and suggestions on how we could improve ProSys in the future to best suit your needs – login and send us your feedback.