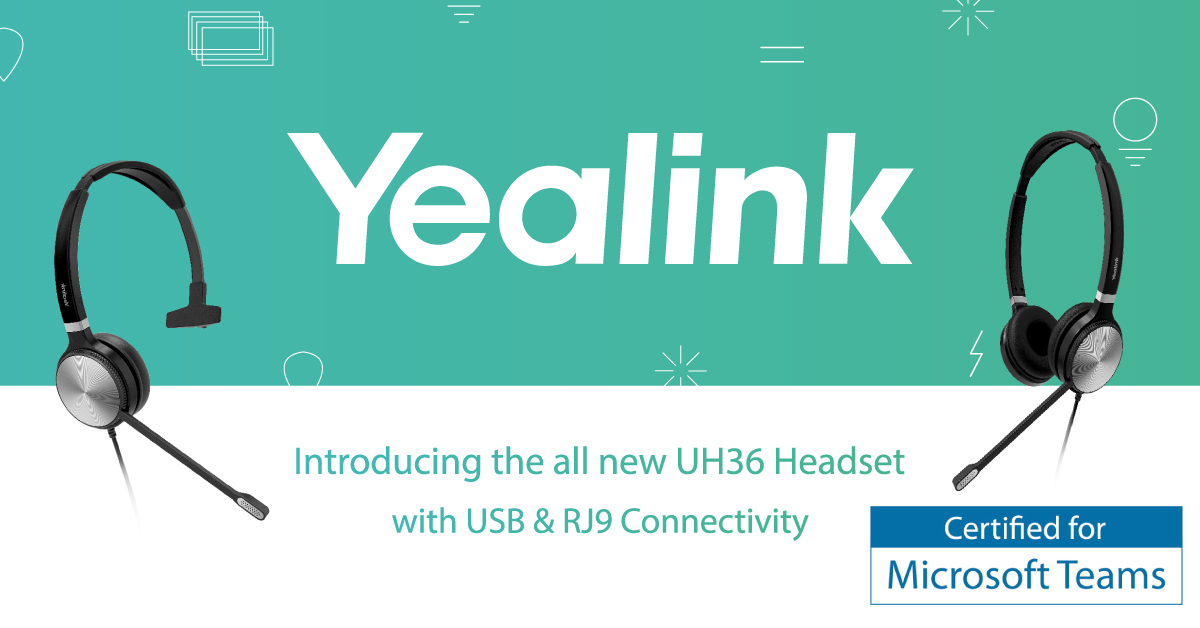 We're delighted to announce the arrival of the new Yealink UH36 USB wired headset. Available in monaural or binaural variants, this new headset offers a great device for workers using UC solutions and IP phones both at home and in the office.
Microsoft Teams Compliant
USB & 3.5mm jack connectivity
Compatible with Yealink IP phones, PCs, Laptops, Tablets & Smart Phones
High quality headset with HD voice/wideband audio
Now in stock and available for fast delivery direct to site, simply visit ProSys to place your order. If you do not have access to ProSys and would like to set up an account simply complete our ProSys registration form.