We've recently made improvements to the user interface on ProSys which allows you to add configuration settings to the phones and routers you are ordering – we have also introduced more user friendly field names for adding configuration details to your routers.
For routers you are able to set PPP Username, PPP password, Wi-Fi SSID, Wi-Fi password, Disable WLAN and select a configuration template if you have multiple templates set up. This enables you to have routers shipped directly to your customers' address pre-provisioned and ready to work automatically out-of-the-box. If you have default settings you would like to use for your devices, talk to our support team and we can work with you to set up your configuration templates.
Order screen:
Adding items to your basket – simply start typing in the item you would like to order and select the item from the drop down list. To add config setting to the items in your basket, click the 'config' button.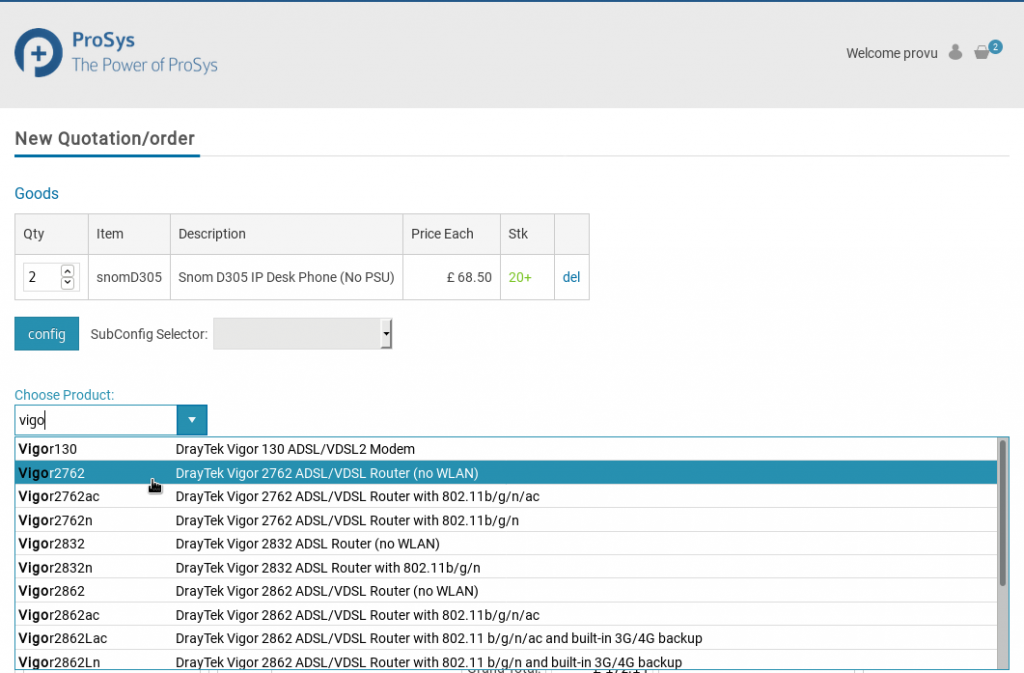 Add configuration screen: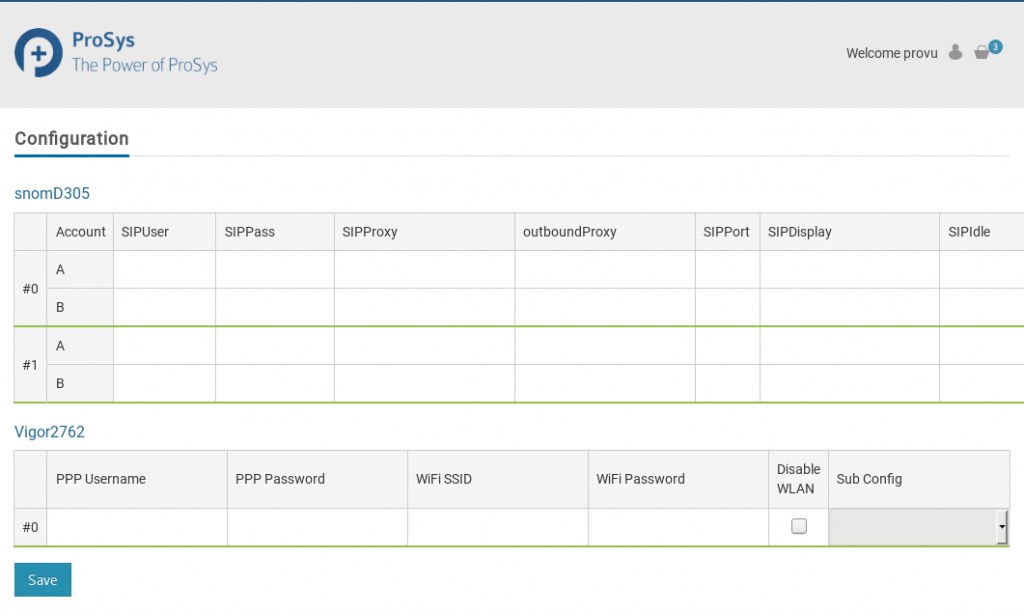 If you do not have a login or have forgotten your password you are able to request a new one here. We encourage you to let us know what you think and would be very grateful for any comments, problems and suggestions on how we could improve ProSys in the future to best suit your needs – login and send us your feedback.

Did you know?
You are also able to place orders using our Ordering
API
, for automated order processing between your systems and ours. Details include ordered items and quantities, delivery information, carrier service, branding settings and configuration details for zero touch provisioning.