The Yealink YHS32 has been discontinued and replaced by the new YHS33.
What are the differences?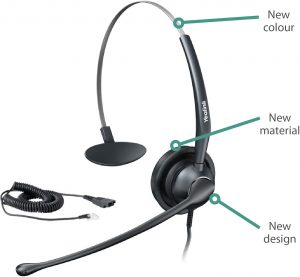 Improved audio quality:
Yealink has upgraded the quality from narrowband to wideband audio which brings users a more natural sound for clearer conversations.
Distinctive new design:
The new design makes it easier to adjust the distance between the headset's microphone and the user's mouth.
New materials:
The featherweight ear pads are made from biomimetic protein-based leather (leatherette) for added comfort.