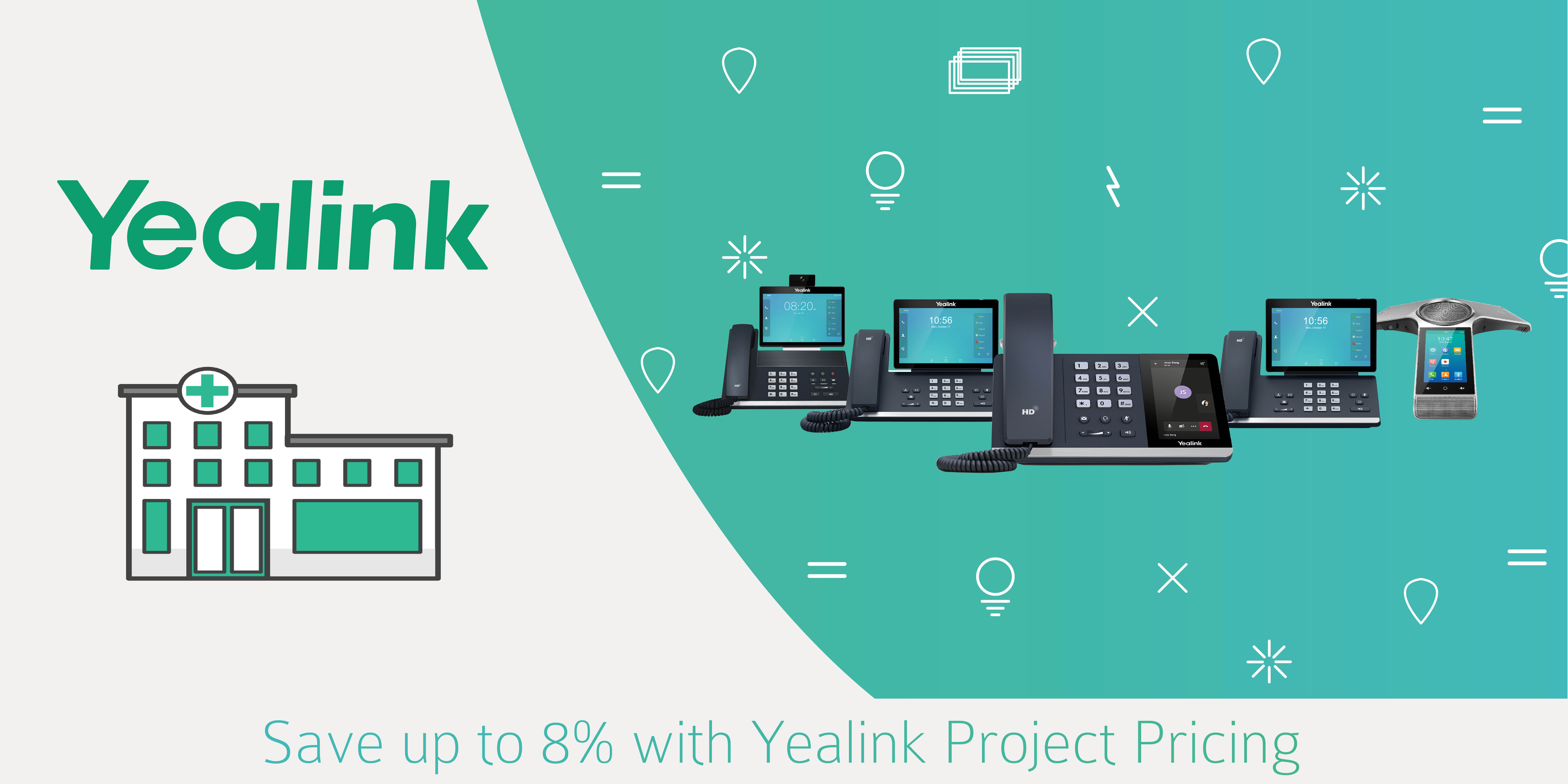 As the effects of COVID-19 have been and continue to be felt around the world, Yealink would like to show their support by offering up to 8% discount on registered projects. All projects with 50+ devices are eligible to a discount between 1 – 5%*.
In appreciation for our exceptional key workers, projects involving essential sectors are also eligible to receive an additional 3% discount.
Sectors Eligible for Additional Discounts include:
Health & Social Care
Government
Food & Medical Manufacturers
Logistics
Charities & NGO's
Emergency Services
Education
If you feel your customers' site is considered an essential sector, but is not listed above please let us know.
Call our sales team on 01484 840048 or email contact@provu.co.uk to register your project and access Yealink pricing support.
*Additional 1% discount available to all orders including devices from Yealink's T5 series. Discounts available until the end of 2020, additional 3% discount for essential sectors valid until the end of June 2020.