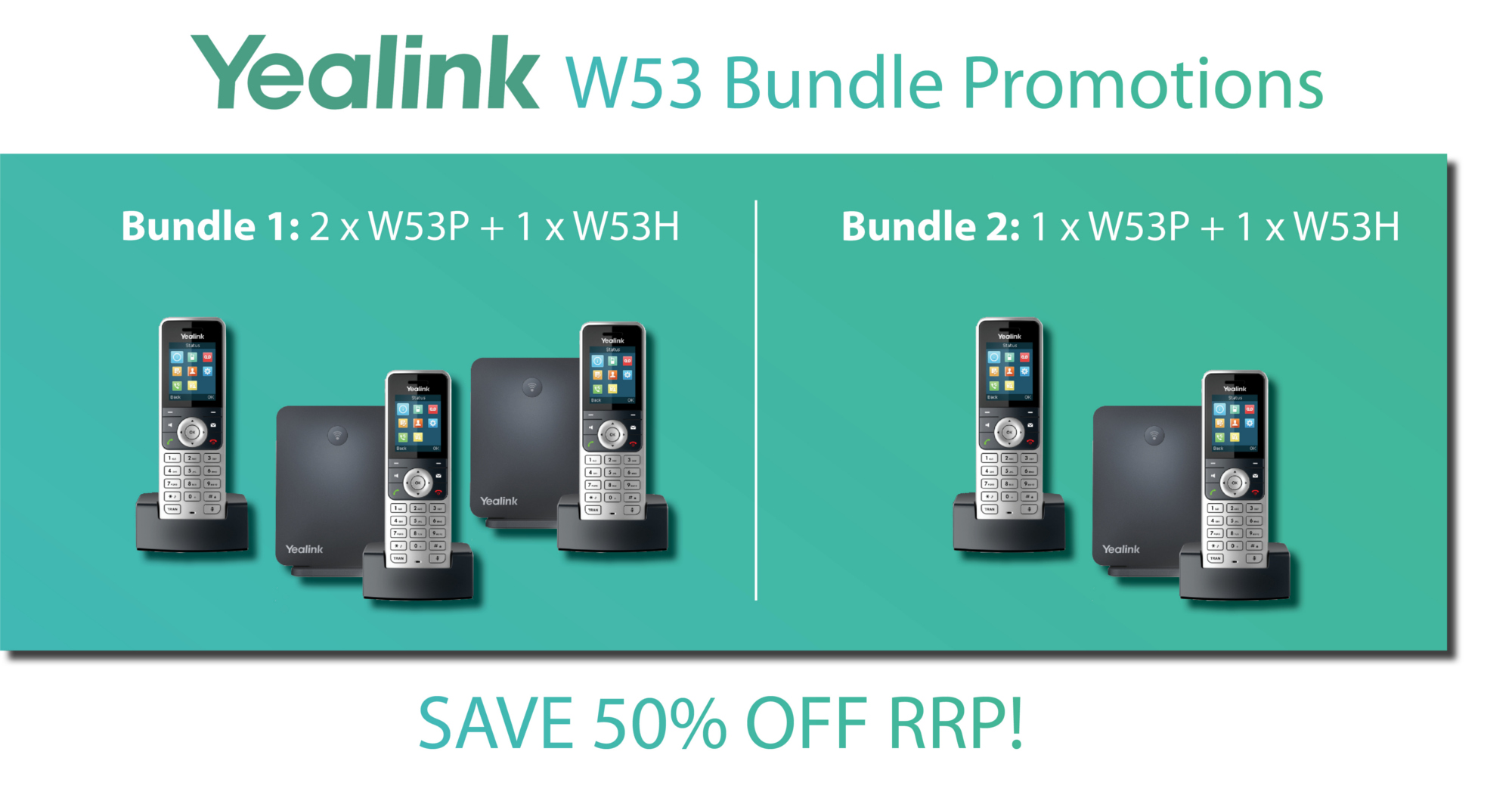 We are delighted to bring you two brand new Yealink bundle promotions for the W53P, available from 4th March 2019 – 31st May 2019, you can now save up to 50% off the RRP!
Featuring the W60 base station and the W53H handset, the W53P package offers support for up to 8 handsets and 8 concurrent calls. For ultimate flexibility, the W53P is also compatible with the W52H and the W56H.
To purchase either of the above bundles, simply use one of the following part codes: W53P-PROMOBUNDLE1 or W53P-PROMOBUNDLE2 to place your order.
W53P-PROMOBUNDLE1 includes 2 x W53P & 1 W53H
W53P-PROMOBUNDLE2 includes 1 x W53P & 1 W53H