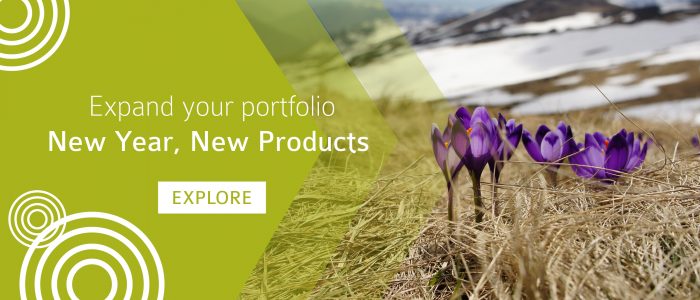 There is no doubt that last year was a tough one and while it doesn't look like 2021 will let up yet, we are starting to see the wood for the trees and are beginning to get a handle on the interesting climate 2020 has left us in.
So why not move into 2021 by expanding your current portfolio with some new ranges to offer your customers. Create new streams of revenue with incredible brands such as 2N, Algo, 3CX, Counterpath, DrayTek, Dialogic and Sangoma.
Expand your portfolio
| | | |
| --- | --- | --- |
| | 2N | Powerful compact IP intercoms with customisable units. 2N's door entry intercoms and Access Control units offer the very best in building control. From external weatherproof & shock resistant IP Force intercoms to the adaptable and fully customisable Verso, 2N's units offer you advanced functionality with intuitive design. |
| | Algo | Advanced alerters and speakers designed to integrate into office, retail and warehouse spaces alike. With high quality audio Algo's range opens up a new opportunity to add visual and audio alerting to your IP solutions. |
| | CounterPath | Offering you a range of provisionable softphone licences combining video, presence and messaging Counterpath provides your customers a true unified communications experience across fixed & mobile networks. With extensive features and compatibility across many platforms such as Apple, Windows and Android there is no better way to bring your clients teams together. As a added bonus Counterpath offers full support for HD video, G729 audio codec and Microsoft Outlook integration as standard. |
| | 3CX | Providing a full PBX solution, 3CX creates a complete set of unified communications features with easy to use installation, management and maintenance of your customers' companies phone systems. With support for 4 to 1024 simultaneous calls and a variation of editions to chose from, your customers are able to create a scalable and cost effective PBX solution that can grow with their business. |
| | DrayTek | Whether your clients need to extend their range, require a clearer connection, or maybe just want to add security to a busy network. DrayTek offers your customers all of this and more. With a host of incredible products from routers, access points and switches, DrayTeks advanced products give your customers the very best in web managed networks. |
| | Dialogic | New to our own portfolio, Dialogic offers customers a range of high end enterprise media gateways and voice cards which can upgrade existing PBX systems into VoIP allowing you and your customers to save the hassle of purchasing and installing a new system. |
| | Sangoma | With the ISDN switch off now even closer, 2021 is the opportune time to ensure your customers are prepared. Sangoma's gateway and SBC range provide an optimal solution for those who will need to upgrade their systems without the associated cost. Find out more today about how you can use these intelligent devices to upgrade existing analogue systems to VoIP. |
| | Headsets | Take advantage of our extensive headset range from brands such as Yealink, Snom, Cisco, Sangoma, Senheiser/EPOS, Plantronics, Jabra, VTech, Eartec and Fanvil. With a variation of either monaural or binaural, headset or ear piece there is a style for everyone. Expand your headset collection for your clients. |
With a refreshed outlook on this coming year, we can agree that everyone is looking for something new to grow their business, so why not offer a new range to your customers and expand your opportunities in 2021.
Get in touch to discuss your requirements
For assistance with putting together your solutions or to discuss any additional hardware you may require with a member of our team simply call 01484 840048 or email contact@provu.co.uk.