We are hoping to see you all at the Convergence Summit in Manchester next week (30th April – 1st May), the ProVu Sales team will be present on stand 9. And when you visit the stand you will also be able to take full advantage of our special Convergence Summit promotions:
Call on the ProVu stand at Convergence Summit North and get up to 5% additional discount on Yealink, snom, Gigaset and Panasonic handsets ordered before the end of June 2013.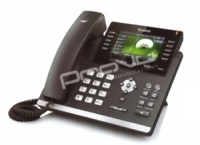 Exclusive Preview of Yealink T4XG range
Be the first to view the soon to be announced Yealink T4XG series phones including the T46G – Gigabit Ethernet phone and supports wifi & bluetooth adapters.
If you would like to arrange a meeting with us during the event please e-mail your request to contact@provu.co.uk or call us on 01484 840048.
If you haven't already register to attend the Convergence Summit North 2013 here