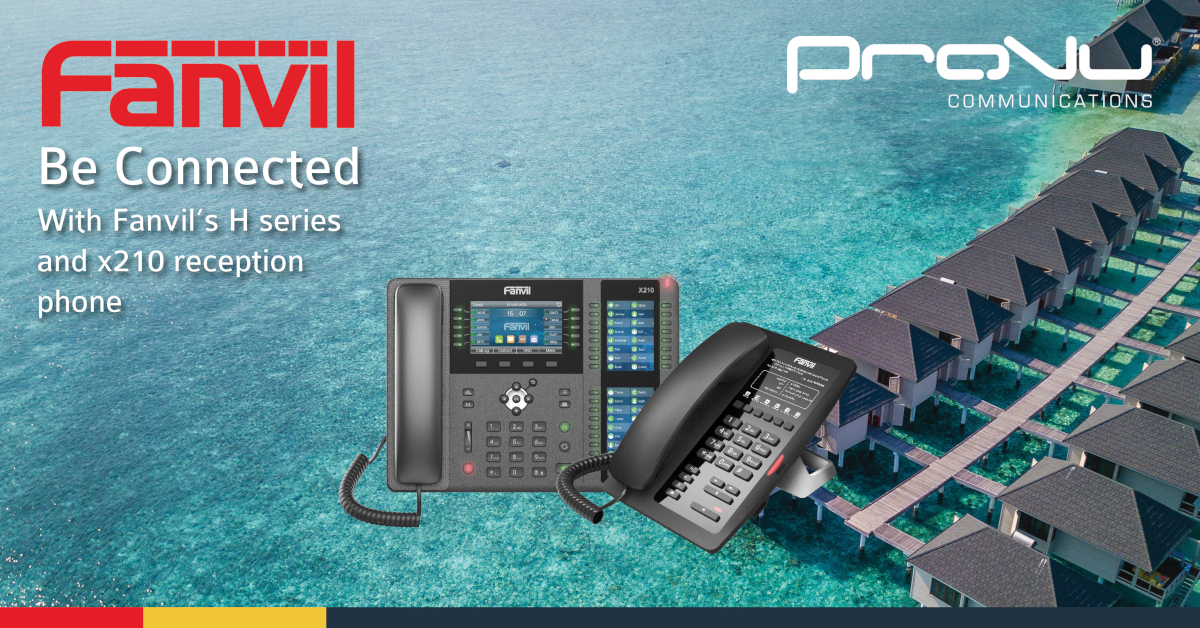 Specifically designed with the hospitality sector in mind, Fanvil's H series brings a new offering to the IP phone market. With deployments throughout the world, the H series offers excellent voice quality and simple installation with full compatibility with 3CX's award winning platform. Explore why the H series deserves a place in your portfolio.
H2


Designed as the entry level of hotel phones, the H2 offers a compact IP phone with support for fast Ethernet connection and easy installation. With the added bonus of being wall mountable, the H2 offers a simple to use phone, ideal for hotel corridors and accommodation amenities.

H3


Positioned as the mid-level device of the H series, the H3 is a user friendly IP phone with printable front plate allowing for custom logos and information to be added such as concierge and reception extensions.

H5


At the high-end of Fanvil's H series, the H5 offers a user friendly interface with a 3.5″ colour screen which can be programmed to display personalised images with offers to hotel guests. As the most advanced model in the H range, the H5 offers a whole host of functions at an attractive price point.

x210 & x210i


A high-end enterprise IP phone, the x210/i provides an excellent option for hotel receptions. With two 3.5″ colour side displays, contact can be easily maintained with all departments. For additional functionality users can opt for the x210i which comes equipped with a gooseneck microphone, ideal for making broadcast announcements and as a two-way intercom.
Now in stock, Fanvil's H series are now available for next day delivery direct to site. To discuss your requirements with a member of the ProVu Team please call 01484 840048 or email contact@provu.co.uk