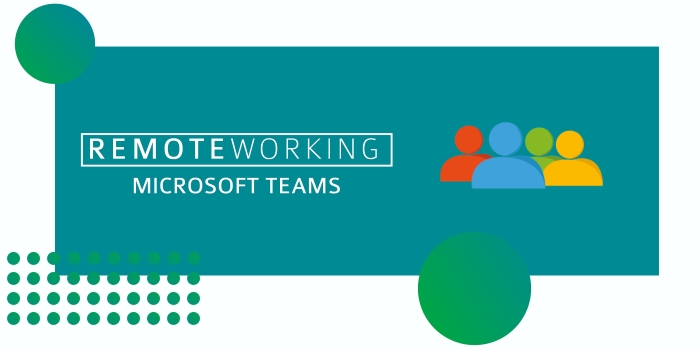 Over the past few weeks with remote working being at the fore front of most companies minds, Teams devices offer a solution to the growing challenge that companies will face in the coming months. The ability to have staff remotely work from anywhere and still contribute to the day to day running of the business, will soon be a must-have.
Keep connected
With Microsoft Teams, users are able to keep in contact with all of their team members via a virtual work space, and instantly go from a group chat to a video conference with the touch of a button. Making communication easy and accessible for everyone, whether that be 10 or 10,000 with Microsoft Teams they can all meet in one place. For an even simpler solution, Yealink's T series with integrated touchscreen can help to keep your team connected.
4.3″ colour touch screen
Supports Office 365 and based on Android OS
Microsoft Teams-tailored user interface
Enables users to join Skype for Business directly

7″ colour touch screen
Built-in Bluetooth for headsets and mobile pairing
Operates on Android OS
Video phone ready with the option to connect the CAM50 HD video camera

7″ colour touch screen
Built-in Bluetooth for headsets and mobile pairing
Operates on Android OS
Yealink's Flagship Video Phone
Unique to you
With Teams you can access, share and edit Microsoft Office files in real time all from your device. Allowing for advanced collaboration between your team from anywhere. You even have the option to add Microsoft and third-party apps & services to build a custom interface unique to the user.
Clear and reliable audio
What better way to discuss business than with clear and reliable audio. Many of EPOS | Sennheiser's headset and personal speakers are Teams compatible, helping to create the perfect solution.
Choose between monaural and binaural wearing styles
Voice Clarity for wideband audio with Noise-cancelling microphone
ActiveGard® technology for hearing protection against acoustic shock
Two years manufacturers warranty

Choice of three wearing styles
Bluetooth® Version 4.0 and Multi device connectivity
Voice Clarity for wideband audio
Extended battery life with up to 8 hours talk time
Two years manufacturers warranty

Wide choice of wearing styles with extra soft ear pad(s)
Wireless DECT connectivity
up to 180m (55m in typical office)
Dual connectivity for connection to desk and softphones
Two years manufacturers warranty
For assistance with equipping your Microsoft Teams solutions contact our specialists today.