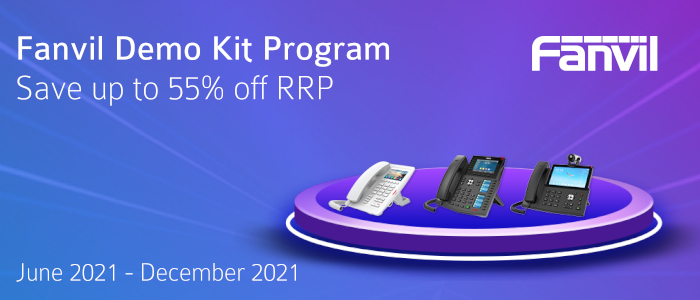 Get ready to experience one of the fastest growing IP Handsets with Fanvil's Demo Kit Program! Available until the 31st December 2021 you can now purchase up to two bundles to try out and explore Fanvil's incredible devices at a reduced price!
With high end features and low cost you can now save even more using the Demo Kit Program.
Save up to 55% off the RRP across the selected Fanvil bundles, including office and hotel phones. Introducing you to the X3U, X4U, X5U, X6U, X7A, H3W & H5W. There is no better time to try out Fanvil!

To take advantage of this great offer, simply call our sales team on 01484 840048 or email contact@provu.co.uk.