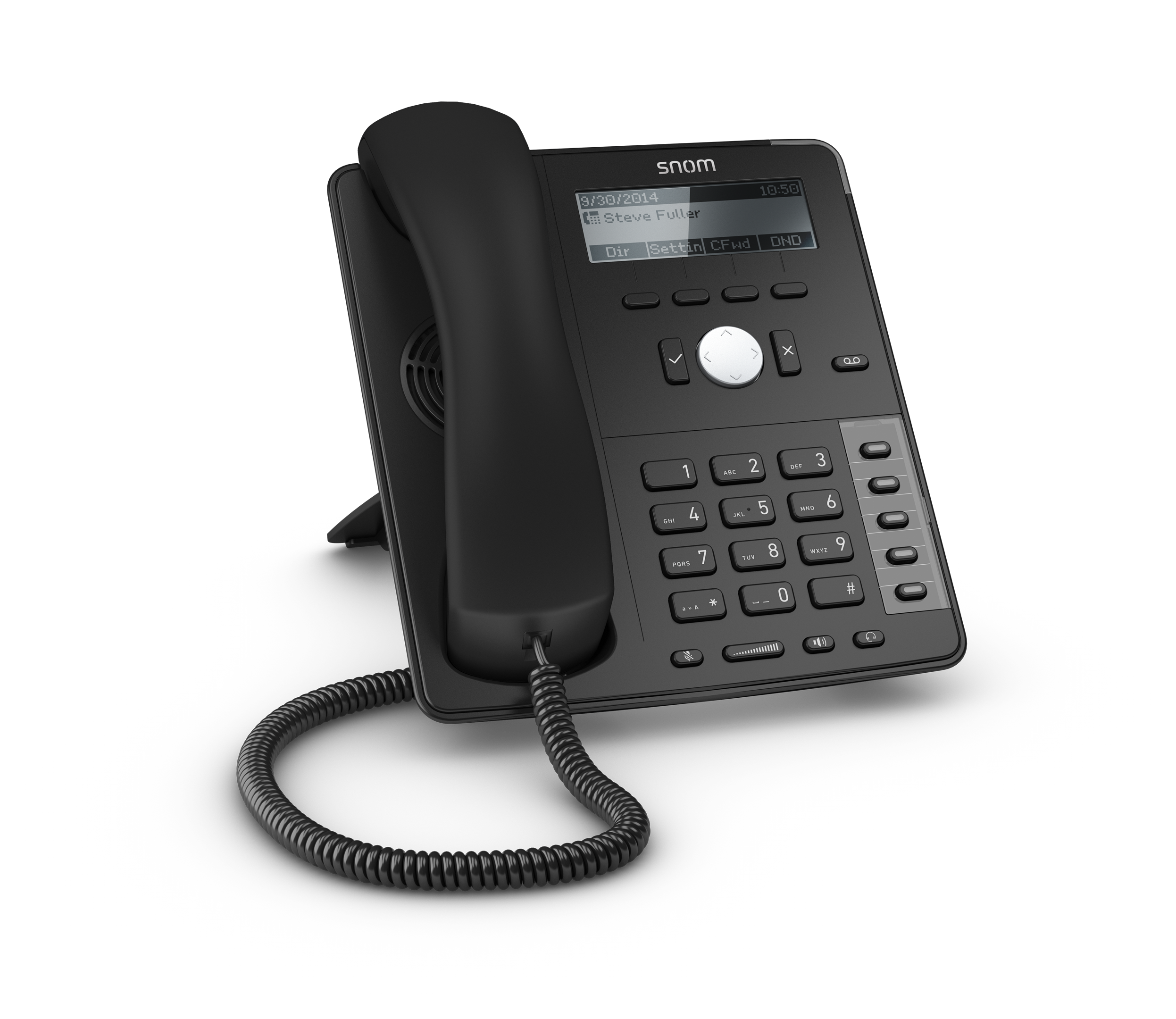 The new Snom D712 IP desk phone is now in stock and available to order. As the newest phone to join the Snom range, the D712 offers an entry-level handset, ideal for everyday business use.
The D712 will eventually replace the popular D710, this will slowly be phased out with stock expected to last until the end of the year. Featuring an identical design and all of the same functionalities as the D710, the D712 also comes with some advanced features, including:
IPv6 Support
Supplied with the latest 8.9.3.61 firmware
With the above additional features, you can be reassured that the D712 is supplied future-proof and has the latest VoIP security protocols.
To view up to date stock and pricing information, please log in to ProSys.