To offer you some useful insights in to the benefits of offering IP PA Paging Systems, we will be running a webinar on the 24th February at 11:00AM GMT (London). Throughout the webinar, we will be giving an overview of IP Paging Systems and how our product range can help you convert existing analogue systems or install new PA Systems for your customers.
Webinar Topics Include: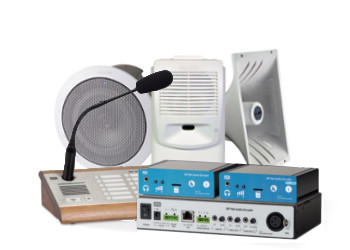 What is an IP PA System?
The benefits of moving to IP
ProVu's product range
Integration with existing infrastructure
Usage scenarios
Summary
Questions
This is a great opportunity for you to hear about the latest PA Systems and how they allow broadcasting of public announcements, advertising messages, streaming live or recorded music among a host of additional benefits.