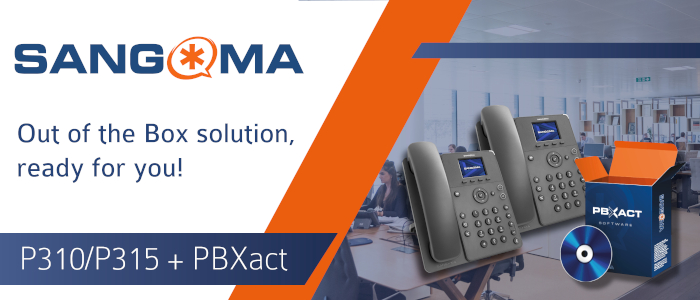 More and more businesses want a quick out of the box solution. With minimal hassle and high quality performance along with outstanding audio, Sangoma has the answer.
The P310 & P315 entry level deskphones offer high performance with enterprise grade audio all at a low cost. Alongside this Sangoma have also released their new PBXact license bundles, making it easier than ever to set up an out of the box solution en masse.
NEW LICENSE BUNDLES
Discover all the features of Sangoma PBXact without the additional cost of the hardware with our new software license bundles. With three easy ways to purchase simply select from either 25 or 50 licenses to build your solution. You can then purchase individual licenses to make up the total number you require.

Find out more about how you can benefit from Sangoma's latest products and speak to one of our sales team today on 01484 840048 or email contact@provu.co.uk.