Last week marked our first physical event in over 16 months. Members of our team were estatic to head down to London to attend the Channel Champions Awards where we were named Technical Support & Engineering Team of the Year!
Our Technical Team have always played a pivotal role in our business. The level of support we provide and the knowledge our team share is second to none. We couldn't be more proud to have won such a prestigious award and see our Technical Team finally recieve the recognition they deserve.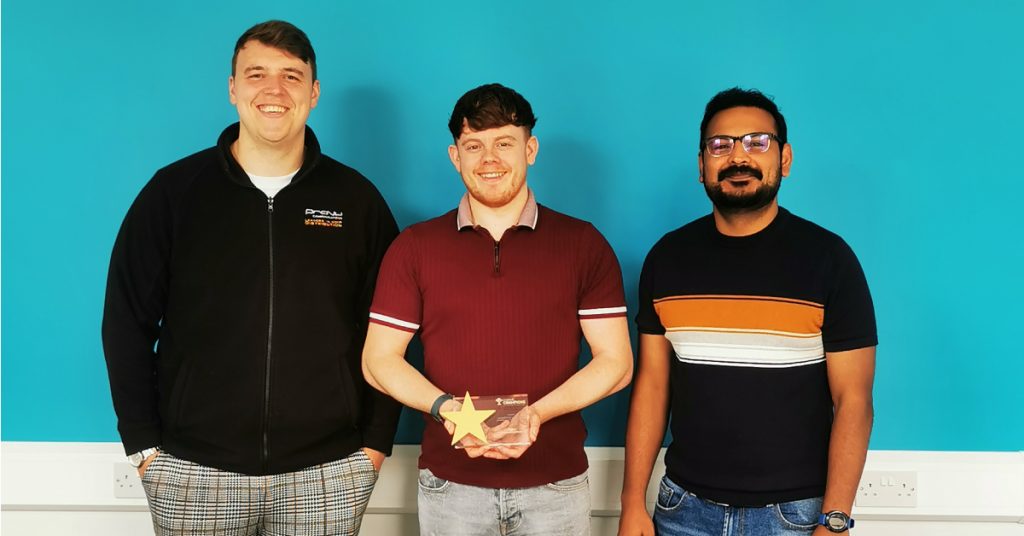 But what is it that makes our Technical Team one of our greatest assets?
We thoroughly test every product we supply before it goes on sale, this enables us to provide an excellent level of support and iron out any potential problems we identify before it becomes a problem for our partners.
We work closely with many of our vendor partners. This enables us to provide feedback on future product developments and to also quickly resolve any issues which may need to be rectified by the manufacturer themselves.
Pre-staged set ups; this service has proved incredibly valuable over the last 16 months. Our team can configure devices prior to shipping so they work out-of-the-box enabling installs to take place without any delays.
Remote support; whether you're looking to install a new product range or would like to offer your installers an extra peace of mind, our team are on hand to provide remote assistance. This has proved incredibly valuable to resellers wanting to install more complex products.
Faster repairs and replacements, our team are proactive in ensuring you recieve the fastest resolution available.
Interop testing; whether it's checking headset compatibility or ensuring the relevant code is added to your PBX to ensure headset compatibility with your softphone, our team can help.
Post support services: We provide a customer-centric approach and want to ensure you are supported throughout the duration of your deployments. We provide regular technical training courses enabling you to continue to support your customers.
ProVu do not just support the products it sells, we support our customers. We take a customer-centric approach to enable our partners to be more efficient, effective, increase sales and retain margin.
Regardless of where the fault lies, our team go out of their way to fix the issues that are presented to them.
We are delighted to have been named winners in the Channel Champions Awards and look forward to continuing to support our partners with the same level of care and expertise.