ITSPA Best Business ITSP (Medium Enterprise) Winner VTSL
The ProVu team had a great day last week at the ITSPA Awards – this year's ceremony was held at The Tower of London on the Tuesday 9th May.
As proud sponsors of the ITSPA Awards, we would like to congratulate all finalists and winners of the 2017 ITSPA Awards. Having sponsored the awards for the last 5 years, we believe the ITSPA Awards are a fantastic opportunity to celebrate the hard work and achievements in the industry over the last 12 months, and this year saw some exceptional accomplishments!
For those who have missed it, here is a list of this year's winners and highly commended entries:
Award Winners
Best Business ITSP (Small Enterprise) – Hello Telecom
Best Business ITSP (Medium Enterprise) – VTSL
Best Business ITSP (Corporate) – NFON
Best VoIP CPE – Panasonic
Best VoIP Infrastructure – Gamma
Best VoIP Innovation – Edgewater Networks
Best ITSP Reseller – Arrow Business Communications
ITSPA Members' Pick – NICC
ITSPA Champion – Peter Cox
Highly Commended
Best Business ITSP (Small Enterprise) – Voipfone
Best Business ITSP (Medium Enterprise) – Orbtalk
Best VoIP CPE – Snom
Best VoIP Infrastructure – aql
Best VoIP Innovation – Vonage
Best ITSP Reseller – Sprint Convergence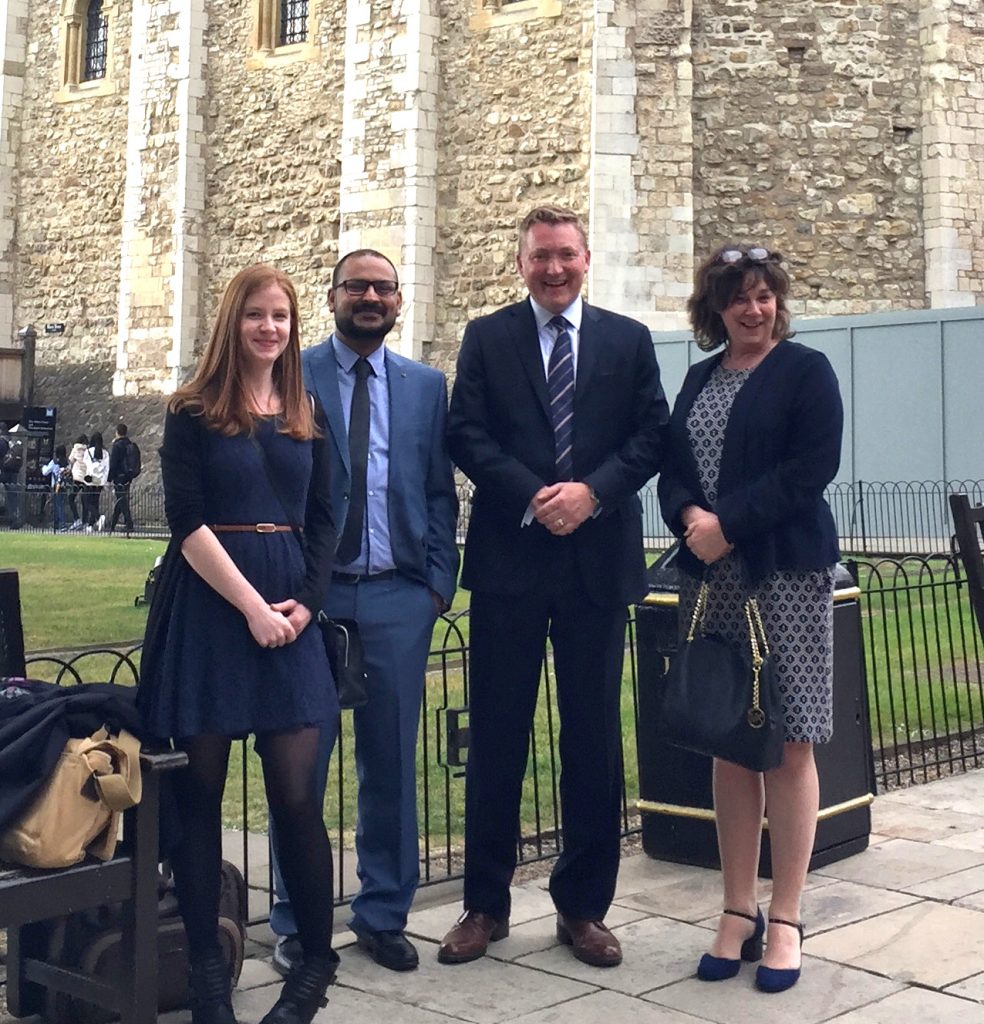 Kate Stolworthy, Muhammad Bajwa, Darren Garland and Alison Mattimoe – Enjoying a day out at The Tower of London