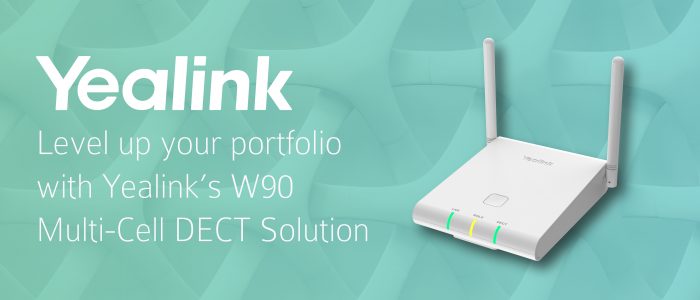 Introducing the latest in Multi-Cell DECT solutions with Yealink's industry leading W90 Multi-Cell DECT system. Featuring seamless handover as well as extended cover range, it's ideal for use in large spaces such as warehouses, hospitals, hotels, supermarkets and other large retail spaces.
Supporting up to an incredible 60 bases stations and 250 handsets, the W90 is designed to grow with your business and can be deployed easily and effectively!
The W90 Multi-Cell DECT solution is also compatible with Yealink's great range of DECT handsets, speakerphone and desk phone; W53H, W56H, W59R, CP930W & DD Phone (T41S + DD10K).
Get in touch with our expert sales teams on 01484 840048 or email contact@provu.co.uk to find out how to level up your Yealink Portfolio today!