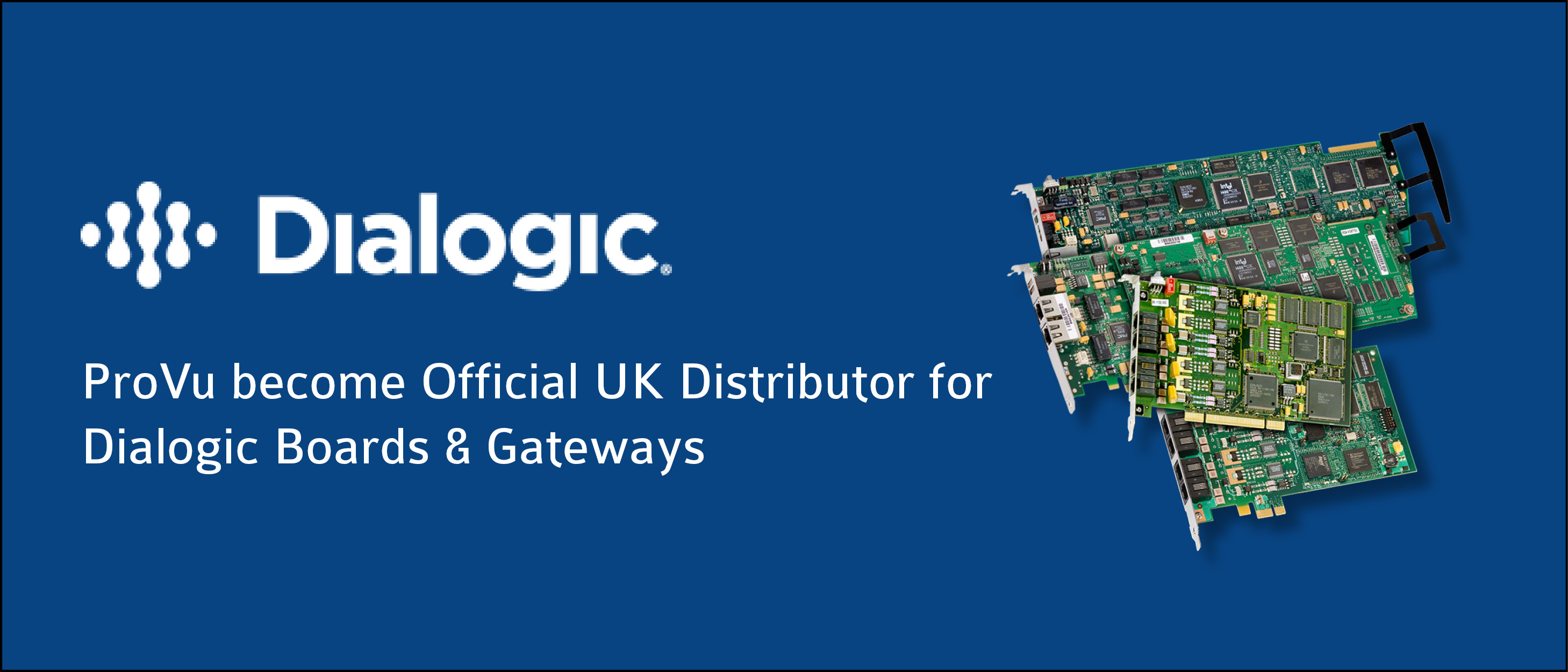 We're excited to share our latest news with you, ProVu is now an official distributor of Dialogic products! Part of the Sangoma brand, Dialogic's versatile product range is ideal for applications where installing a new IP system is simply not feasible. With a range of turnkey appliances available, you have the flexibility to build your own solutions through Dialogic's APIs, or, for an all in one solution, there's the IMG gateway range which can seamlessly merge with existing networks.
WEBINAR: Discovering Dialogic
Join us on Thursday 17th September and at 11 am when our Technical Director, Muhammad Bajwa will be joined by Sangoma's VP of Sales, Europe, Simon Horton when you can discover how you and your customers can benefit from Dialogic. Throughout the webinar, we'll be providing an insight into our latest product range and the opportunities it could open for you. Register now for this short webinar and be in with a chance of winning a free £20 Amazon voucher!
Discover the Dialogic Range:

Pricing information can be seen on our reseller portal, ProSys. If you do not have access to ProSys and would like to register for an account, please complete our ProSys account request form. To discuss your requirements with a member of our team, please call 01484 840048 or email contact@provu.co.uk.