The steps below will show you how to enable EHS both through the phones interface and the web interface on your Fanvil phone.
Phone Interface
Step 1:
Go to Menu > Features > Advanced > EHS as shown below: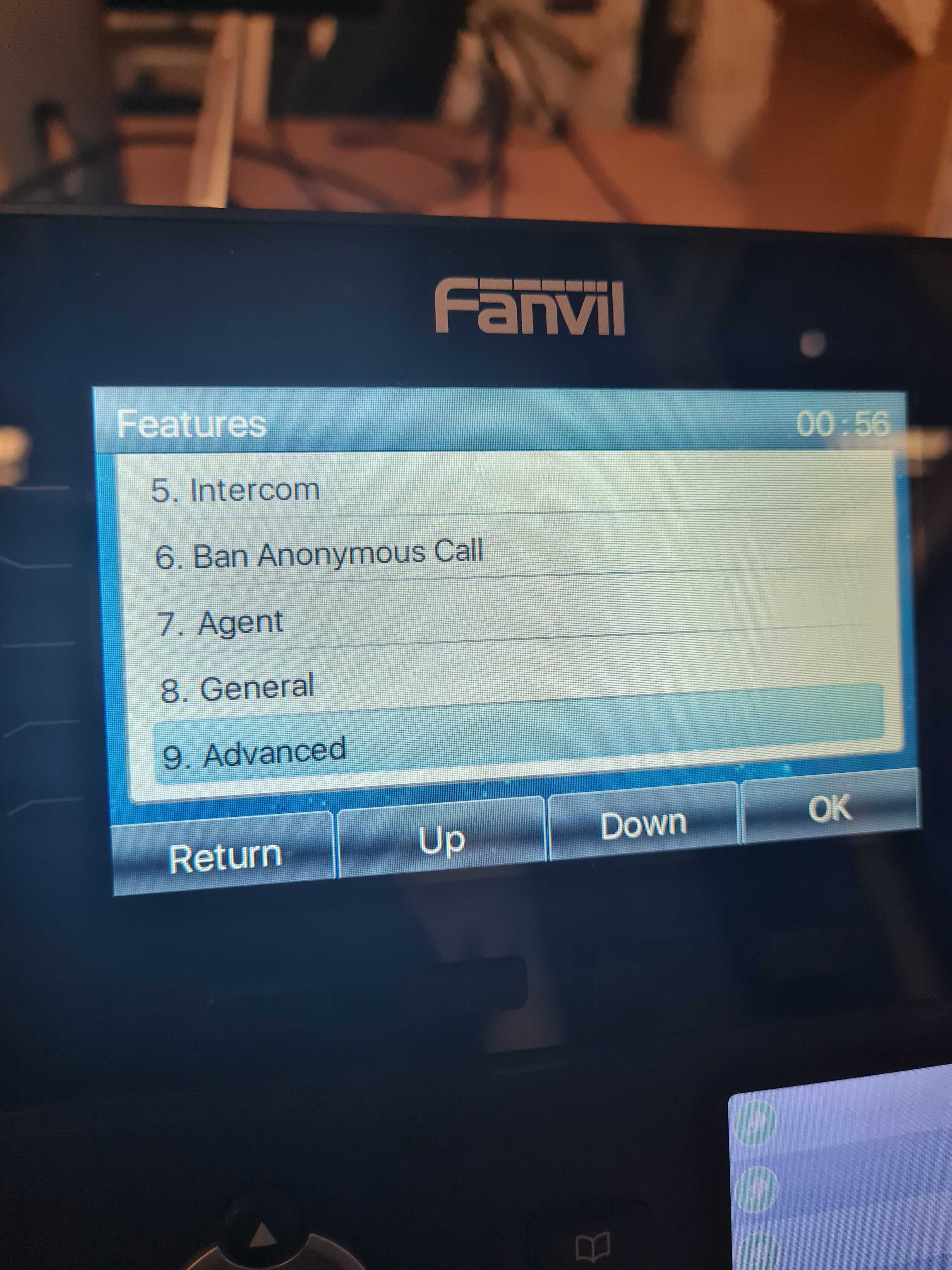 Step 2:
Using the right arrow key set the EHS option to 'Enabled' and press 'OK' to save changes:
Web Interface
Step 1:
Find the IP address of your Fanvil phone by going to Menu Status or by pressing the 'OK' button.
Step 2:
Once you have obtained the IP address enter this into your web browser you should be then prompted for login credentials, by default these are:
Username = admin
Password = admin
Step 3:
Once successfully logged into the web interface navigate to Phone Settings Features > under Basic settings Enable a setting called 'Ring From Headset' as shown below:
Step 4:
Now go to Media Settings > EHS Type > Enable > finally click Apply.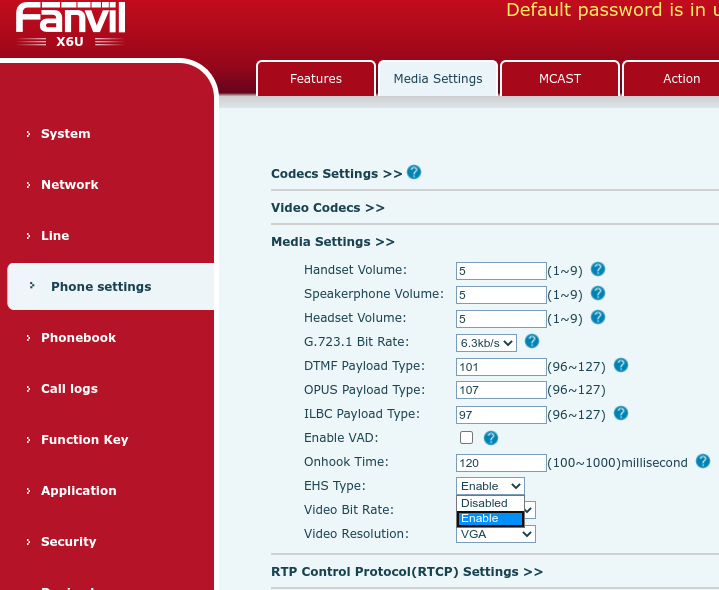 You should now be able to answer and end calls using your wireless headset.
If you have any problems/issues please contact support@provu.co.uk or call 01484 840048 option 2 for support.