If your Fanvil phone is stuck on its splash screen: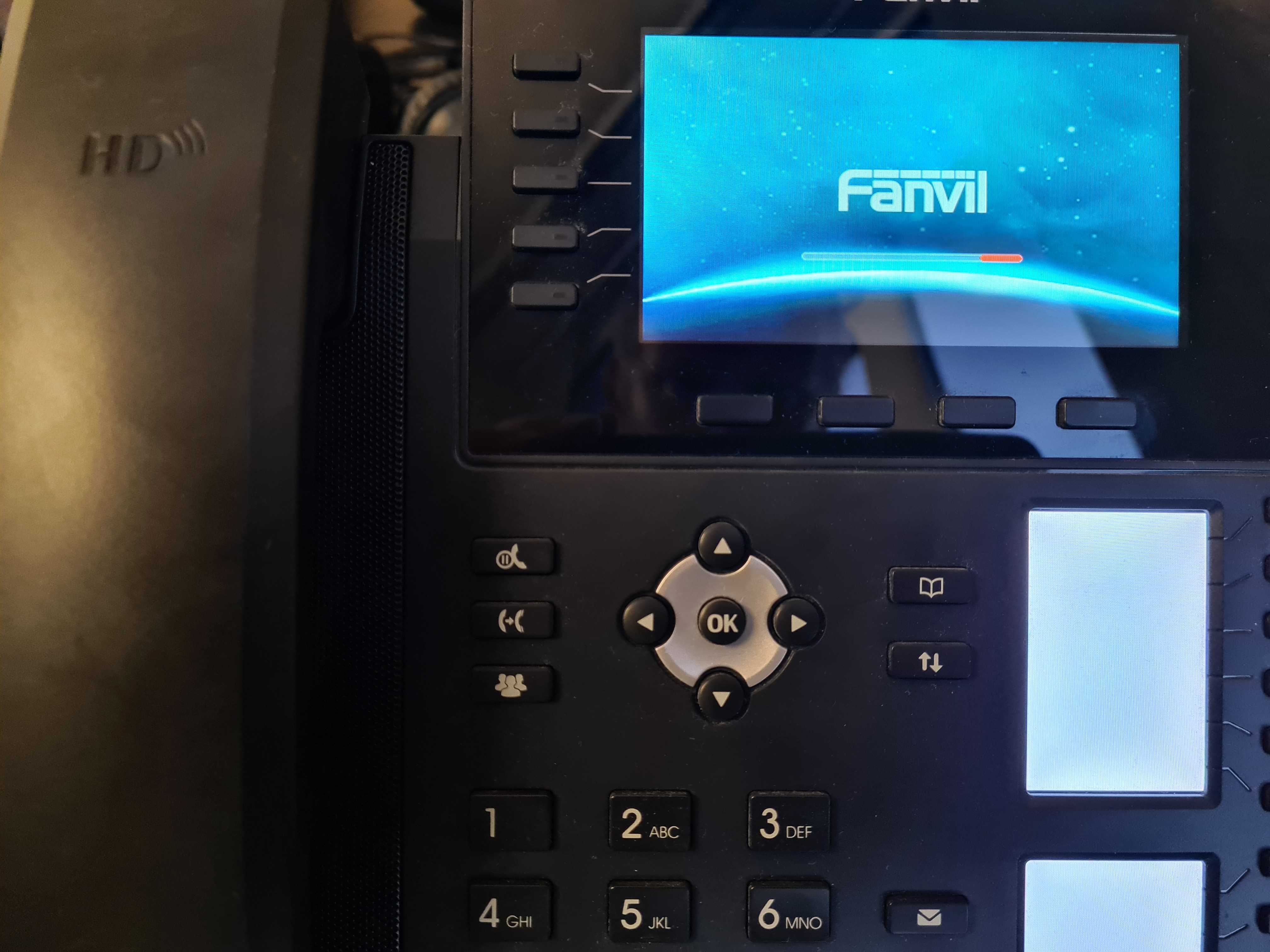 Then you may be able to resolve this by hard resetting the phone via POST MODE. Follow the steps below to find out how:
Step 1:

Make sure your IP phone is completely turned off.
Step 2:
Hold the pound key (#) 
If you are using an X6: press # after the 2nd Red Light blinks on Power Indicator LED.
If you are using an X7: press # after the power light has flashed 4 times.
You will then see the message "Post Mode" appears on your screen as per image below: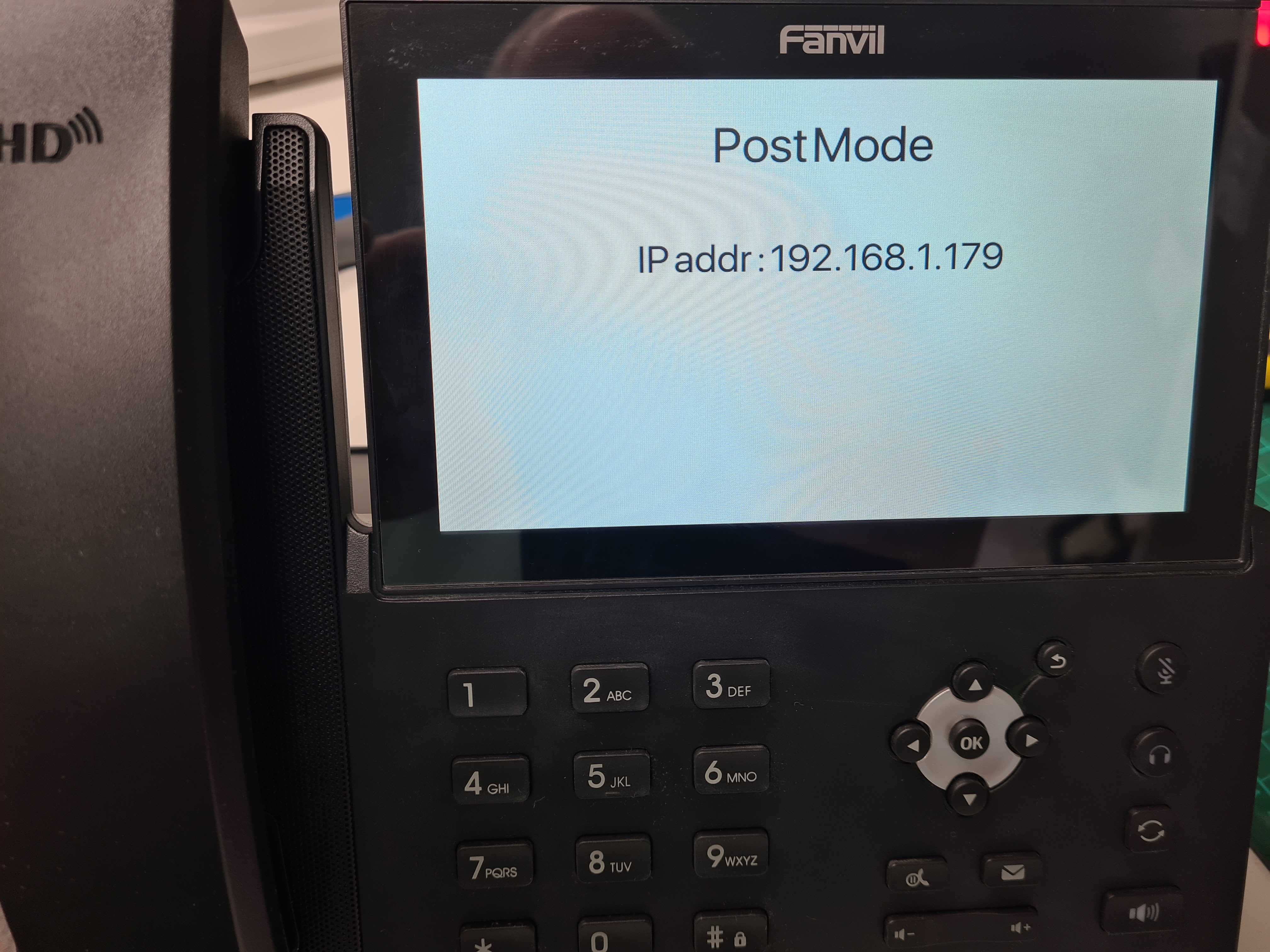 Step 3:
Dial *#168
After 5 seconds, you should see "Conf Reset" on your screen.
Restart your IP phone and your phone will be reset to the factory settings.
If this did not resolve your issue they you may need to try a TFTP firmware recovery found here.
If you have any issues please contact support@provu.co.uk or call 01484 840048 option 2.