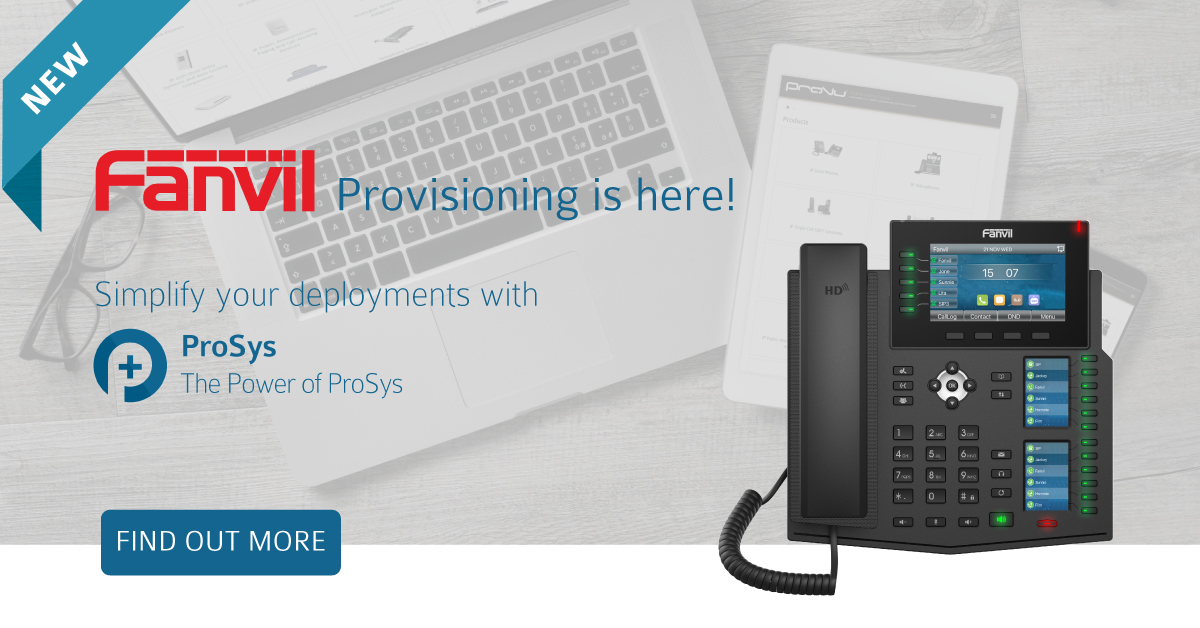 Exciting news! Fanvil provisioning is now here! Available across a range of Fanvil devices. You can now benefit from our renowned zero-touch service all while using the same familiar interface of ProSys provisioning.
Enjoy the same secure service you're used to across the majority of Fanvil devices. Whether you're looking to cut costs and ship items direct to site, or perform bulk firmware upgrades from the comfort of your home office. We've got your back.
With our automatic provisioning service, you can ship items direct to your customers ready to plug & play. Once deployed, you can then remotely manage your devices, wherever you may be.
Set Up Your Fanvil Provisioning Template!
---
Supported Fanvil Devices
The Road Ahead

There's no stopping us! We are working on extending our provisioning service to more Fanvil products. Next in line are the Intercoms and Hotel phones – watch this space for more information coming soon!
Create Your Own Customer Experience
Did you know we offer a range of personalised services to help you deliver the experience you desire? Find out more about how we can help you create a unique customer experience today.