In case you missed it, Yealink has recently launched the WH6X Series, these multi functional wireless headsets are an incredible addition to any office environment. But how do you decide?
Which Yealink device is right for me?
The WH6X series offers you a multitude of functions from noise cancelling in a busy office environment, to giving a visual indication of being on a call via the built in busy light, and even call management via an intuitive touch screen. What's more all the headsets are compatible with Microsoft Teams!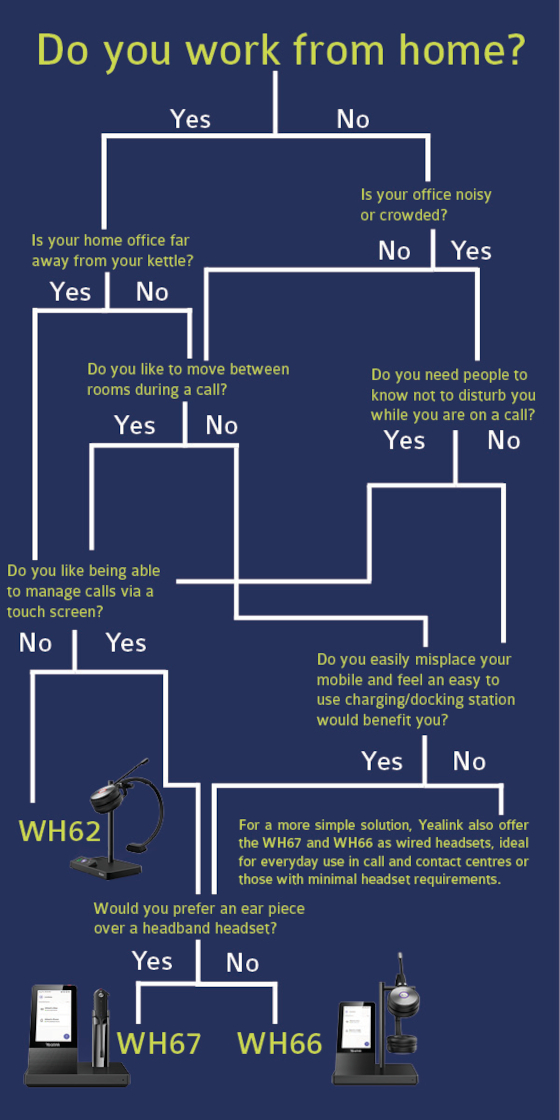 The Yealink WH6X series offers something for everyone. Whether that be the well connected home working nomad or the in and out of office, on the go business professional.
Yealink WH6X Series