Sangoma Vega gateways offer a powerful solution enabling you to seamlessly connect existing digital or analogue networks to VoIP without the need to change the present infrastructure – this can have great benefits for environments where there simply isn't the time or budget to implement an entire new system.
Register now for our upcoming webinar series when we will be joined by Sangoma's UK & IRE Sales Director, Richard Smith and see how Vega Gateways can help you convert your existing analogue telephone systems to IP in preparation for the BT switch off.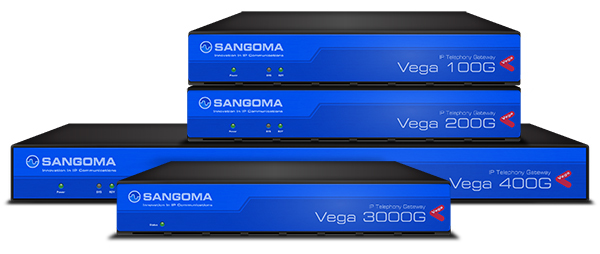 Webinar 1: Sangoma Vega 60G Gateways in Focus
Wednesday 6th June, 11 am

Discover Sangoma's Vega 60G range, during this webinar we will look at how the 60G range can seamlessly connect analogue and BRI/ISDN2 to VoIP in small-medium sized businesses.

Webinar 2: Winning Business with Sangoma Vega Gateways
Wednesday 20th June, 11 am

As the second part of our webinar series, this webinar will cover the entire Vega Gateway range and the various usage scenarios – guiding you on the solutions available to grow your business.