We launched the Algo 8188 SIP Ceiling Speaker back in January which joined our expanding range of Algo paging and alerting devices. This SIP ceiling speaker can integrate natively with Polycom™ Group Page for overhead announcements.
The 8188 provides additional coverage in common areas or where sound reinforcement is needed, like classrooms, lobbies or hallways. The 8188 can also be configured to join Polycom paging groups or zones.
Polycom Group Page has no dependency on a SIP server and therefore the 8188 also integrates seamlessly with Skype™ for Business/Lync™.
SIP Initiated Group Paging
Polycom VVX phone calling Algo 8180 SIP alerter which simultaneously launches a local Polycom Group Page.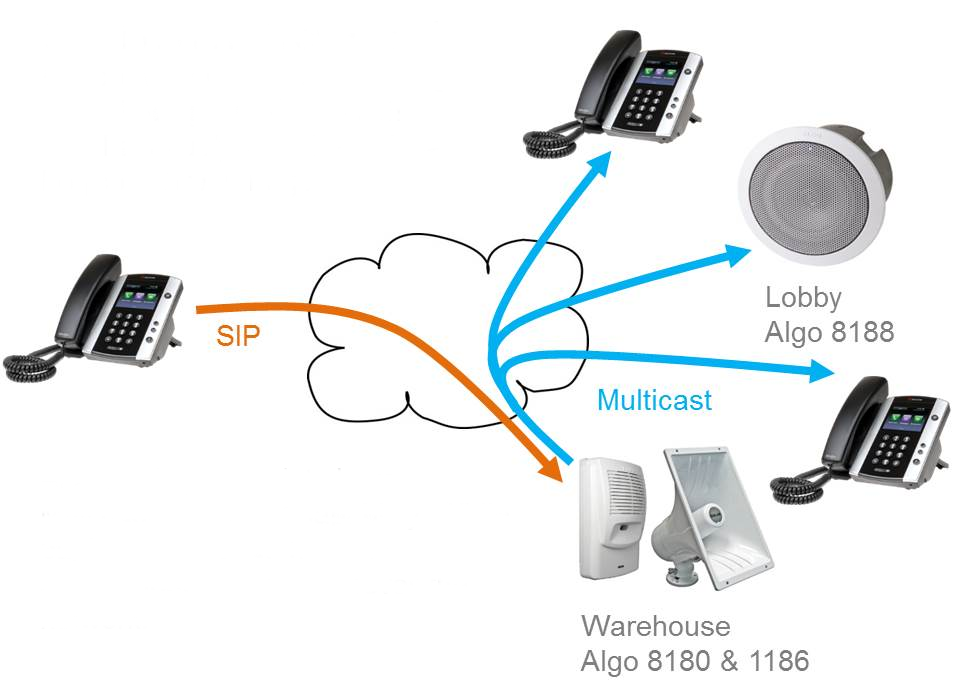 Algo paging endpoints have multicast broadcast capability. While paging or alerting, they can simultaneously multicast over the network.
Polycom Solution Guide: Group Page with VVX600 & Algo 8180/8188