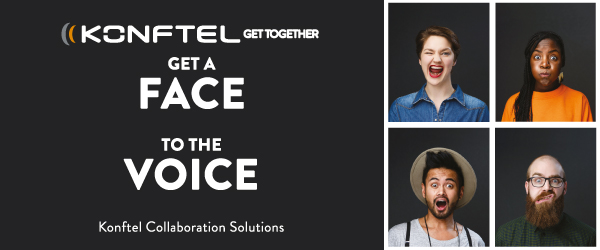 Konftel's new video conference solution has landed! Experience video conferencing like never before with this new hybrid solution ready to connect via SIP or through your preferred platform/collaboration app such as Teams, Skype and Zoom.
Made up of a Konftel 800 conference phone, the Cam50 PTZ USB camera, an OCC hub for simple connection and a PoE injector, the C50800 provides everything you need to get up and running with video conferencing.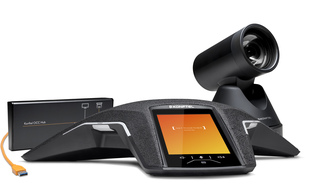 Ideal for medium to very large spaces, the Konftel C50800 hybrid video conferencing solution provides a flexible offering with outstanding audio and visual quality. For true scalability, users of the C50800 also have the option to daisy chain up to 3 Konftel 800 conference phones to expand its overall coverage area.
One-Touch Conferencing with the Konftel Unite App
The free to download Konftel Unite app lets you manage the Konftel 800 from your mobile phone or tablet instead of the keypad. You can schedule meetings with a click, call contacts and groups from your personal contact book and control the phone's features during the meeting. Konftel Unite seamlessly integrated with your personal calendar helping you to keep on top of busy schedules and is now available to download for fee on the App Store and Google Play.
Video conferencing can help to create a safe solution for larger meetings where social distancing could be difficult to adhere to. Speak with a member of our team today to discuss your video conferencing options. Call us on 01484 840048 or email contact@provu.co.uk.