We are pleased to announce first Android app for the Protalk door entry system.
NOTE: This app also works with Cityline and Skyline products.
Some of the main features of the app are:
Monitoring of multiple door stations:
You can monitor multiple door phones under one interface.
Controlling of door phone:
User can unlock the door from the interface i.e by pressing the designated button on the screen. Also a call can be initiated from the app to the door phone.
Multitasking:
This app can sit in the background while you do other things.
SIP Support:
It support both sip server mode and peer to peer mode.
The UDVguard application is available free of charge from Google Market place.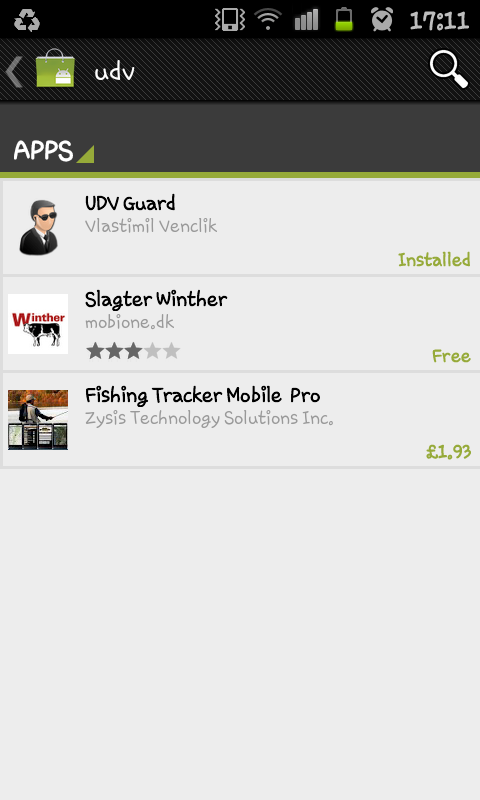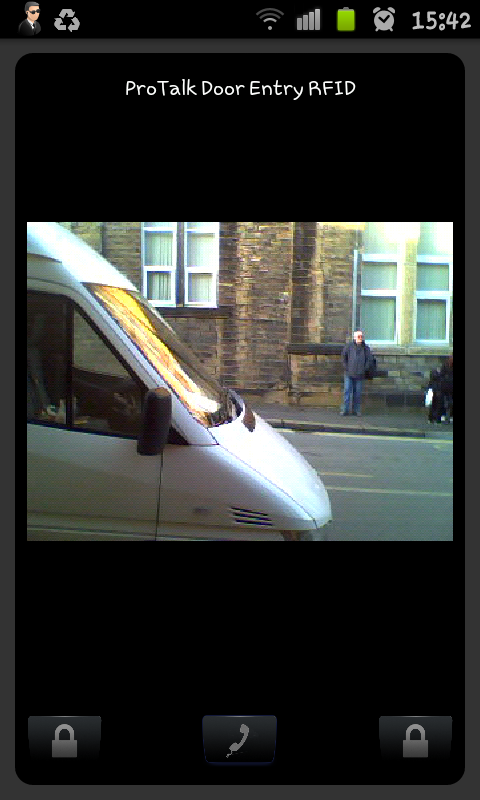 Installation and Configuration:
* Turn on Wifi
* Open Market place and search for UDVGuard. Install and run the program.
* Select Menu >> Settings > DoorPhone Management. Add the IP address of the door unit to monitor. By default, the program offers parameters 192.168.1.250 and port 80. Change the IP address to match IP of the door phone.
* If you want to software to pop up on incoming calls check "Pop Up" box .
* Default audio mode is set to Peer-to-peer. Select it according to your requirement. If using SIP mode , remember to add sip user info in relevant fields.
If everything is setup up properly you should be able to receive a call on your device if someone presses the button on the door.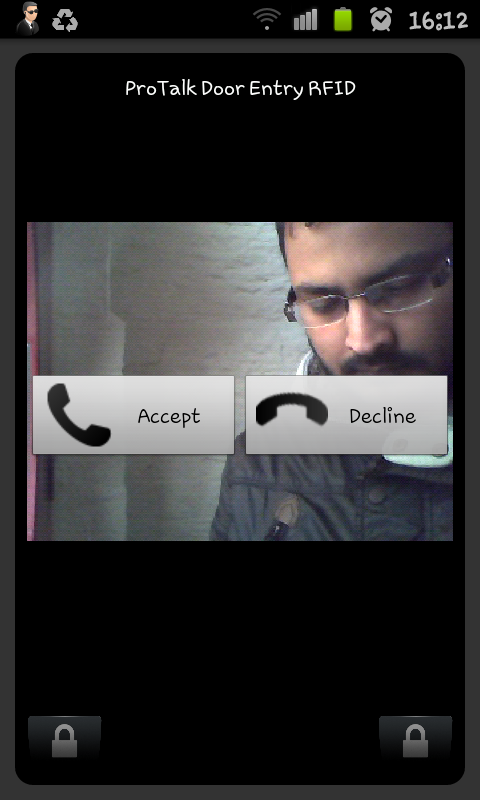 WARNING: This software runs in background. Please quit the software when not in use to save battery.
Tested Devices
Tablets:
Acer Iconia Tab A500
Manta MID01
Mobile phones:
HTC Wild Fire A3333
HTC Desire
Samsung Galaxy GT-i9000
Samsung Galaxy mini GT-S5570