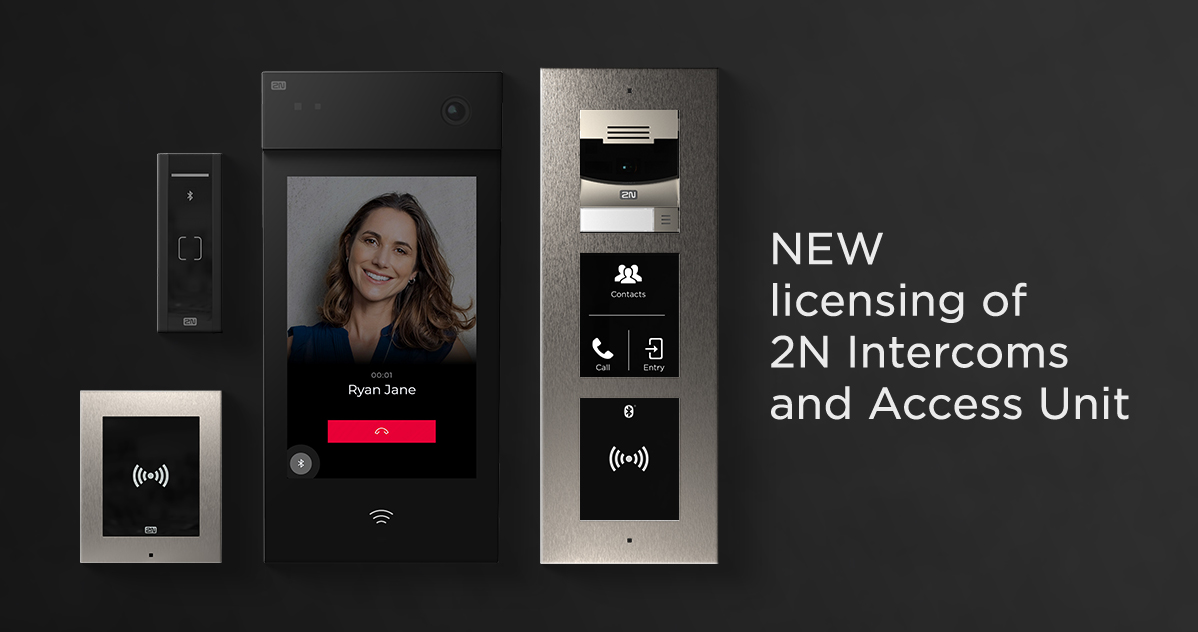 In an effort to make your life easier, 2N has simplified their licensing options for their intercoms and access control units. As of 1st August 2022 the licensing of 2N Intercoms and Access Units will be as follows:
| | | |
| --- | --- | --- |
| | | All features from the former Enhanced Security and Enhanced Audio license plus NFC and HTTP API are included in the price of the intercom |
| | | Gold License (9137909) – To simplify the ordering process 2N have reduced the number of licenses available and replaced it with their Gold License. This will give you access to features including enhanced video and integration. To help with the migration, the price of the Gold License has now been reduced by 30%. |
| | | The 2N Access Unit is now supplied with the whole feature set, meaning there's no need for any additional licenses |
The following licenses will remain unchanged:
OnGuard (9137917)
CCure (9137918)
Informacast (9137910)
My2N (9137957 and 9137958)
The following licenses are now discontinued:
IP Intercoms
Access Unit

Enhanced Audio (9137905)
Enhanced Video (9137906)
Enhanced Integration (9137907)
Enhanced Security (9137908)
NFC (9137915)
Lift Module (9160401)

NFC (916012)
Lift Module (9160404)
What do these Changes mean to You & Your Customers?
Traditionally, we know 2N's licensing options have been a tricky area to navigate and determine for the end user. We hope these changes will help to make your quotation and ordering process simpler. 2N greatly value the development, security and efficiency of their products and want you to benefit from all secuirty features by default.
If you'd like to discuss any of these changes with a member of our team or to find out how they may affect any ongoing projects you may be working on call 01484 840048.
*Please note; in order to benefit from these new features your Intercoms and Access Units will beed to be on the latest firmware version.