If you are managing phones in ProSys whether that be adoptions or phones bought from ProVu, here is how to add any provisioning parameter onto the phone:
On the ProSys Dashboard locate the phone you wish to add configuration to by either searching for the MAC address or selecting the make and model from 'List all devices' as shown below:
Once you have located the phone you wish to add provisioning to click on 'View' or 'Alid' under 'Device Details' as per the image below:

Then select 'Edit Config' or 'Add Conifig'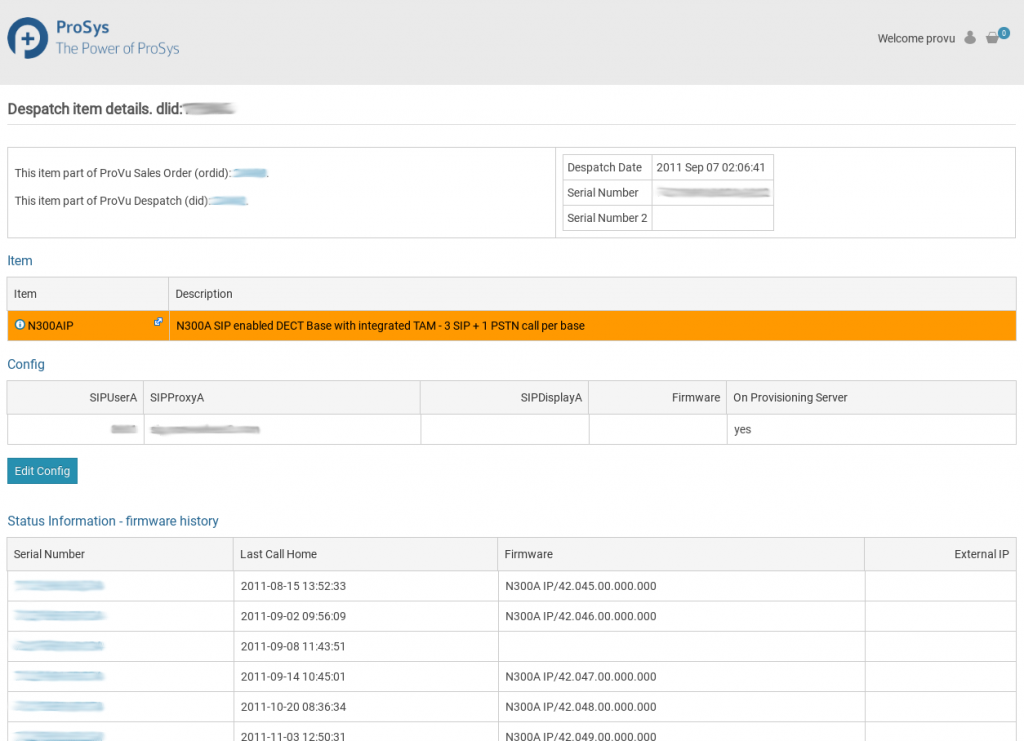 Once you are on the configuration page go to > 'Add Any Setting' tab > from here you can add any provisioning parameter you like in the 'Key' and 'Value' fields: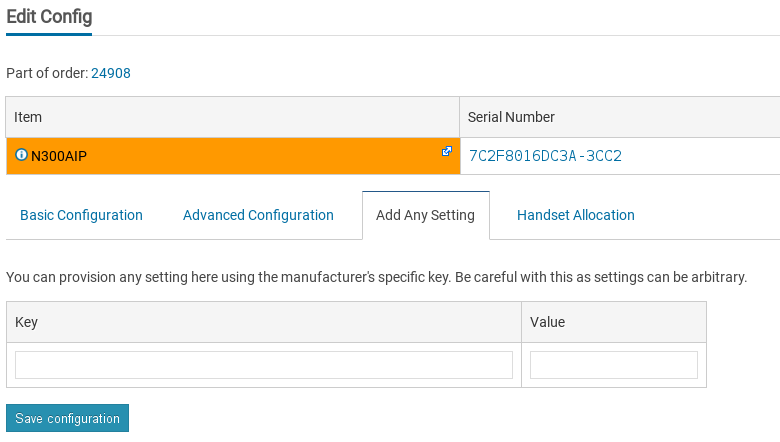 You should be able to find the provisioning parameters for your phone on the administration guide for the make and model.
Once you have found the parameters you wish to provisioning for example 'Timezone' setting for Gigaset
SYMB_ITEM_BS_IP_Data1.uiI_TIME_TIMEZONE:26
You will enter the following:
Once you have entered the parameter click 'Save configuration' then the next time the phone calls home to our server it should pull down its new setting or you can simple reboot the phone to make it call home faster.
If you have any problems with any of the steps above please contact our support desk, support@provu.co.uk or 01484840048 option 2.