As we all look for new ways to adapt to the 'new normal', cleanliness is going to remain at the forefront of our minds for some time to come. 2N have put together some new videos to illustrate how users can continue to benefit from their products while maintaining optimal safety.
With a protection rating of IP69K 2N's IP Force intercom can be exposed to even the harshest environments and cleaning products. See their latest video to see how this robust intercom can be thoroughly cleansed.
A pain point for many touchscreens is the difficulty using them when wearing gloves. 2N's IP Verso and Indoor Touch can be easily used when wearing gloves. See the incredible responsiveness in 2N's short video clip.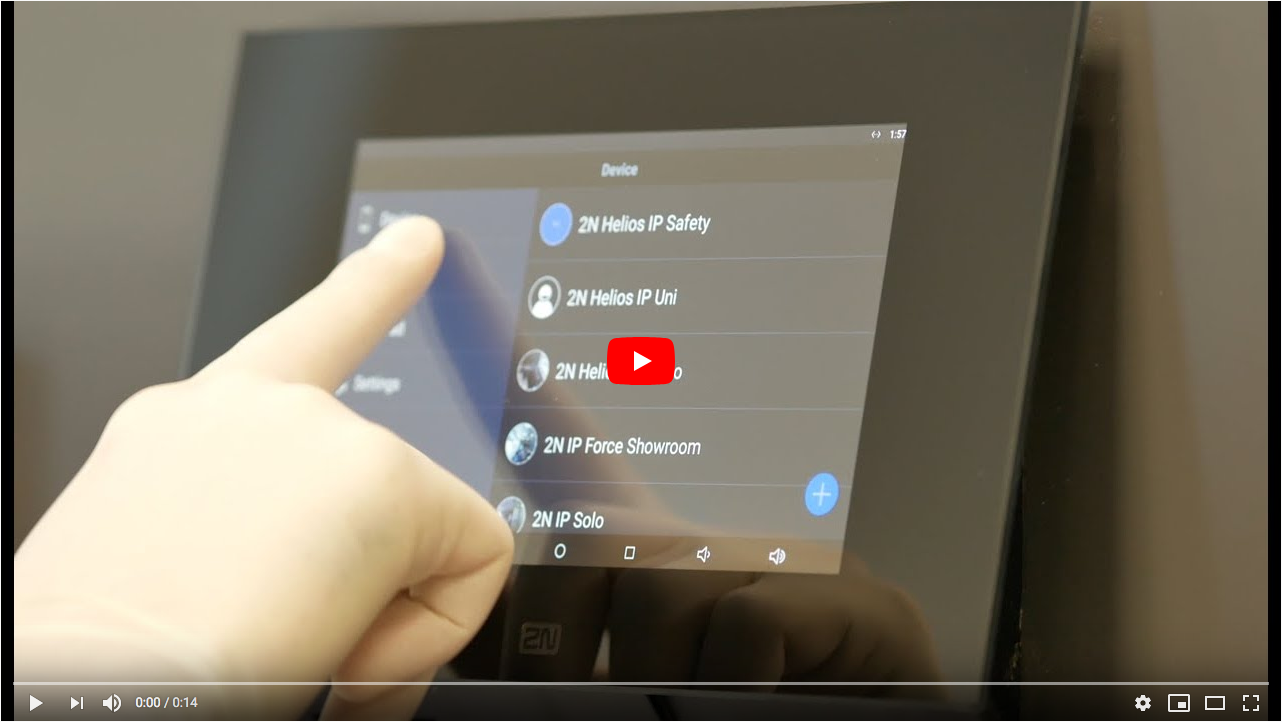 ---
Contactless Entry
| | |
| --- | --- |
| 2N also offer a contactless solution with their Bluetooth module. Both the IP Verso and the Access units can be adapted to create a contactless solution. Simply add in the Bluetooth module to enable staff to access your buildings through their smart phones or tables with the 2N® Mobile Key application. | |
Expand your offering

Thermal cameras have become a hot topic over the past few months, but the reliability of these have been deemed unreliable by the MHRA. Our sister company, Alliot Technologies is the UK's exclusive distributor of the Kentix SmartXcan body temperature sensor. Unlike other devices on the market, this smart device uses sensors to provide a core temperature reading via the eyes as well as the forehead. Compliant with the IEC80601-2-59 regulation for medical use, this sensor can be simply integrated with 2N systems to enable/restrict access based on the temperature reading.
To speak with a member of our Sales Team please call 01484 840048 or email contact@provu.co.uk.