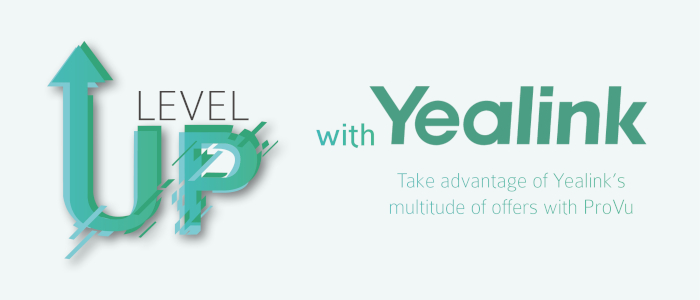 Don't miss out on Yealink's impressive offers. With some incredible promotions on Yealink's premium products as well as chances to win even more prizes, there is no better time to get involved with Yealink.
---

Speakerphone Incentive
Take advantage of our Yealink Speakerphone offer! Purchase any 10 speakerphones from Yealink's range to qualify and receive a rebate of $5 per device. Not to mention that for every device you purchase over your first 10 you will also receive a $5 rebate too! Available until 31st December 2020, simply purchase any of Yealink's Speakerphone range to start earning your rewards*.

---

Yealink Marathon
Great news! There is still time to catch up in the Yealink Marathon which has now been extended until 30/11/20. Simply accumulate Kilometres by purchasing qualifying Yealink products from ProVu. The more Kilometres the bigger your prize at the end of the marathon. Every Company who reaches the 5km, 10km, 20km or 40km mark will win the corresponding prize. Running till November 30th 2020.

Register for the Yealink Marathon
---

NFR Offers
For those interested in finding out more about Yealink's latest products why not take advantage of our NFR offers and test them out for yourself. Available one of each model per company, you can select any of the following models at a significantly lower price:
*Offer based on monthly purchase rates; numbers will be reset at the beginning of every month. Rebates will be based on number of speakerphones purchased from ProVu. Offer requires a minimum of 10 speakerphones to be purchased within one month. For every additional unit purchased after the first 10, you will earn a rebate of $5 per device. For example resellers who purchase 55 speakerphones in one month will be eligible for a rebate of $275 (55x$5). Rebate payments will be made by ProVu Communications on a quarterly basis.