We're going virtual this November.
Register now to take part in our 3CX Basic virtual training, hosted by our very own Technical Solutions Director, Muhammad Bajwa. Broken up over 2 days, we've split the course content to 2 hours per day (11am – 1pm) giving you the flexibility to digest the course and come back refreshed. What's more, our tech & sales representatives will be online with you every step of the way, available to answer any questions you may have.
Register now to reserve your free space.
Course Topics Include:

3CX Installation
Installing the Apps
Desktop Phone Configuration
Firewall Configuration
Configuring VoIP Providers/SIP Trunks
Voicemail
Digital Receptionist
3CX Basic Training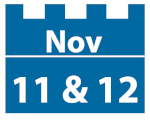 Whether you're new to 3CX or an existing partner looking to get up to speed, the basic training course is a good place to start. Designed to cover all the basic concepts of getting 3CX up and running this course will equip you with the knowledge and techniques for basic troubleshooting.
Registration is free, simply complete our sign up form to virtually be there! To gain the basic certification you will be required to sit the 3CX basic exam, this will need to be completed following the course. To speak to a member of our sales team please call 01484 840048 or email contact@provu.co.uk.