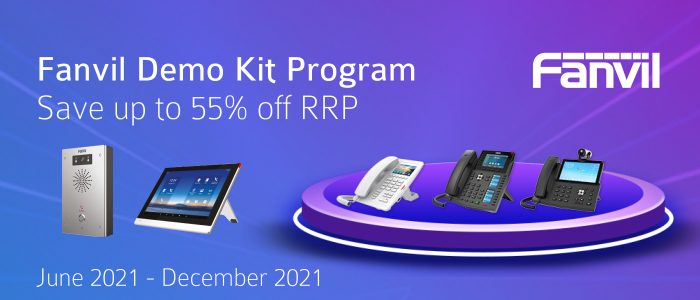 You might have seen our latest NFR Demo Kit program we are running in partnership with Fanvil, but did you know that as part of this incredible offer, Fanvil have added the brand new intercoms, access points and paging gateway? Available until the 31st December 2021 you can purchase up to two bundles to try out and explore Fanvil's incredible devices at a reduced price!
Now you can get the new i12, i56A and i53W intercoms as well as the PA2S access control units & paging gateway at a discounted price!
Save up to 55% off the RRP across the selected Fanvil bundles, including office and hotel phones. Introducing you to the X3U, X4U, X5U, X6U, X7A, H3W & H5W. There is no better time to try out Fanvil!

To take advantage of this great offer, simply call our sales team on 01484 840048 or email contact@provu.co.uk.